Congratulations to two Bioengineering graduate students who were awarded Student Travel Achievement Recognition (STAR) Awards from the Society for Biomaterials (SFB). The STAR Award recognizes research excellence and develops future leaders within SFB and comes with a certificate and a monetary award of $250. Penn Bioengineering graduate students Rebecca Haley and Alex Hamilton, both members of the lab of Michael J. Mitchell, Skirkanich Assistant Professor of Innovation in Bioengineering, received their awards and presented on their research in the SFB annual meeting in April 2023.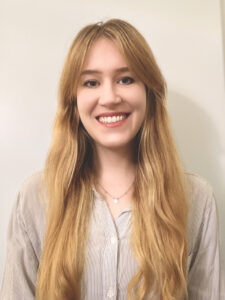 Rebecca Haley is a Ph.D. student in Bioengineering and a NSF Graduate Research Fellow. In the Mitchell Lab, she focuses on the use of ionizable lipid nanoparticles for the delivery of protein cargos. Supported by this STAR award, she presented her work delivering small protein RAS-inhibitors that reduce cancer cell proliferation. Rebecca is interested in expanding the applications of lipid nanoparticle technology, allowing currently limited therapeutics to achieve functional delivery and, hopefully, clinical success.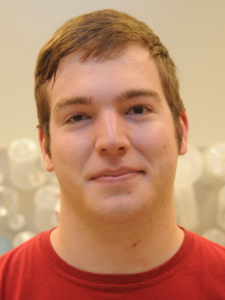 Alex Hamilton is a Ph.D. student in Bioengineering and an NSF Graduate Research Fellow. Alex's work in the Mitchell lab focuses on non-viral nucleic acid delivery. His research interests include cancer immunotherapy, vaccines, and fetal-maternal medicine. He is currently engaged in using novel high-throughput screening techniques to accelerate the discovery process for lipid nanoparticle development for a variety of disease applications.
Two more Mitchell Lab members were likewise recognized with honorable mention inn the STAR Awards: Hannah Safford, a Ph.D. student in Bioengineering and NSF Fellow, and Rohan Palanki, a M.D.-Ph.D. student in Bioengineering and NIH Fellow
Learn more about the Mitchell Lab's research in biomaterials science, drug delivery, and cellular and molecular bioengineering in the lab's website.
Read more stories featuring Mitchell and his team here.