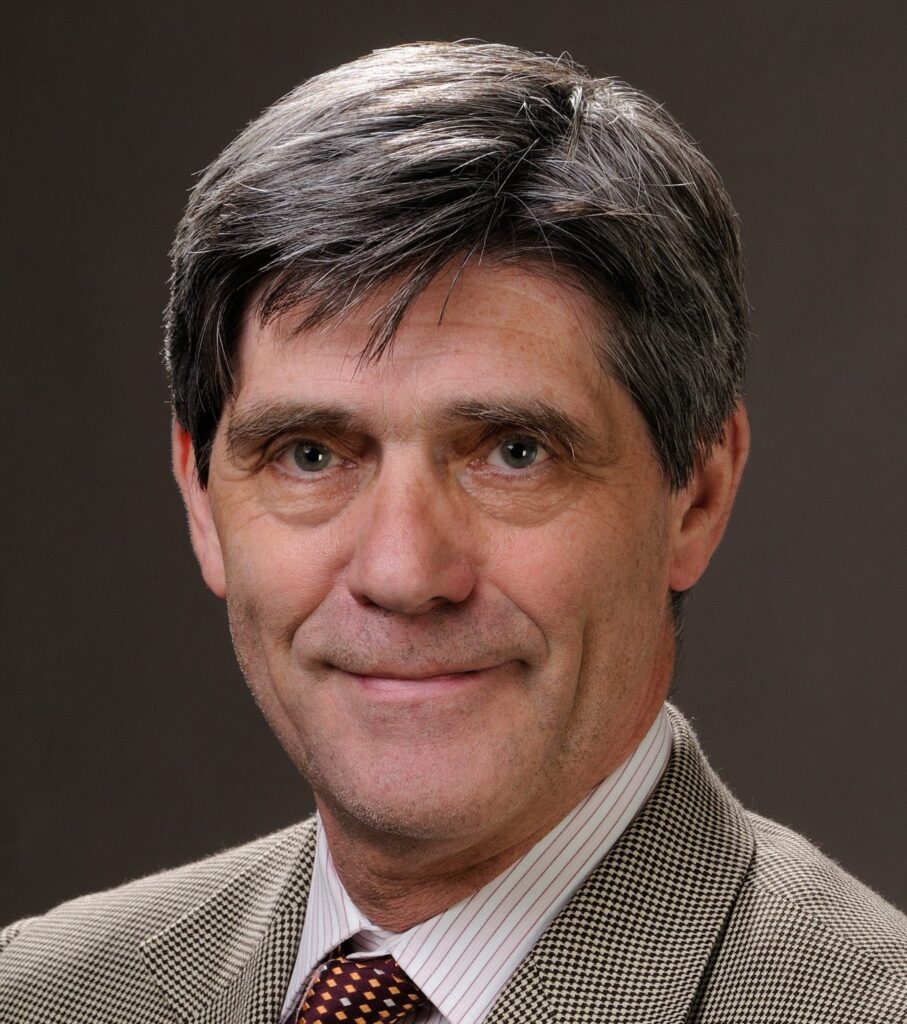 Paul Ducheyne, Professor Emeritus in Bioengineering and Orthopaedic Surgery Research, has won the 2023 Hironobu Oonishi Memorial Award from the International Society for Ceramics in Medicine (ISCM). This award, the ISCM's top honor, will only be awarded ten times in total, with previous honorees hailing from Japan and France and focusing on clinical research and life sciences. As the fifth honoree, Ducheyne is the first biomaterials researcher and engineer to win this distinguished prize.
Dr. Hironobu Oonishi was one of the founders of the International Society for Ceramics in Medicine and a leading hip surgeon. He was known for his discovery that irradiated polyethylene displayed greatly improved wear resistance in total joint replacements. In his memory, the ISCM and Kyocera created the Hironobu Oohnishi Memorial Award, with the goal to honor scientists who contributed to ISCM and greatly advanced the clinical use of bioceramics. Each year, the awardee is selected by a committee chaired by Dr. Hiroshi Oonishi, Dr. Hironobu Oonishi's son. Once ten awardees have been selected, the award granting process will be closed.
Dr. Ducheyne accepted his award at the ISCM annual meeting in Solothurn, Switzerland in October 2023, where he delivered the Opening Ceremony lecture entitled "Bioceramics and Clinical Use – the struggle of memory against forgetting."
Dr. Ducheyne has been a leading scientist in the field of biomaterial research for decades, with seminal contributions to biomaterials research, especially as it relates to orthopaedics. In bioceramics research, he clearly delineated the unusual properties of engineered bioactive ceramics. Not only was he at the vanguard of the development of these materials, he also generated a fundamental understanding of how these materials exhibit bone bioactive properties and promote skeletal healing. His group has also studied inorganic controlled release materials and has demonstrated the utility of sol-gel synthesized silica-based nanoporous materials for therapeutic use. These materials may well represent a next generation of agents for delivery of drugs, including antibiotics, analgesics, and osteogenic and anti-inflammatory molecules.
During his tenure at Penn, he directed the Center for Bioactive Materials and Tissue Engineering. He was also a Special Guest Professor at the KU Leuven, Belgium. He has founded several successful companies: XeroThera, a spin-out from Penn, that is developing advanced controlled delivery concepts for prophylaxis and treatment of surgical infections; Orthovita, a leading, independent biomaterials company in the world with more than 250 employees at the time of its acquisition by Stryker in June 2011; and Gentis, Inc., which focuses on breakthrough concepts for spinal disorders.
Congratulations to Dr. Ducheyne from everyone at Penn Bioengineering.