by Amy Biemiller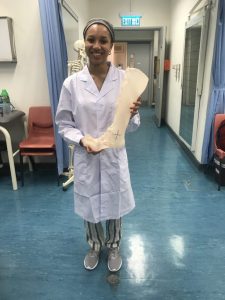 Data show that healthcare disparities plague the Black community in America, making it harder to receive adequate treatment and care. But rather than just accepting the status quo, Ruby Washington, senior in the Department of Bioengineering, is dedicated to leveraging her interest in biomedicine to change outcomes and systems.
"I feel that I have a duty to help my community and make the healthcare system better for people who look like me," she says.
That's a challenge well suited to a woman who is both fascinated by the intersection of materials science and biology and dedicated to representing and leading a community of Black engineers.
Read the full story at Penn Engineering Today.