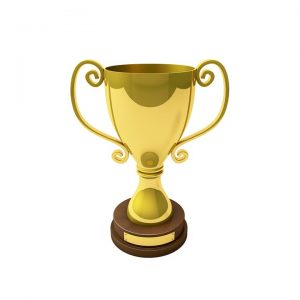 Each spring, the School of Engineering and Applied Science at the University of Pennsylvania gives out awards of special recognition to honor exceptional work by undergraduate and graduate students. The Department of Bioengineering is proud to announce the following awards given to students in the Class of 2020.
Bioengineering Professor and Chair Ravi Radhakrishnan says, "Congratulations to all the winners! I am so incredibly proud of your accomplishments and I thank you for enriching the Bioengineering environment with your invaluable contributions." Keep reading below for a list of 2020 award recipients.
UNDERGRADUATE AWARDS:
Katharine Cocherl (BAS 2020), who completed a Bachelor of Applied Science degree in Bioengineering along with a second major in Cinema and Media Studies, was awarded the Ben and Bertha Gomberg Kirsch Prize. This competitive award is decided by the SEAS faculty from among the Engineering undergraduate body and distinguishes a member of the B.A.S. senior class who "in applying the flexibility of the program, has created a personal academic experience involving the most creative use of the resources of the University."
The Hugo Otto Wolf Memorial Prize, awarded to one or more members of each department's senior class, distinguishes students who meet with great approval of the professors at large through "thoroughness and originality" in their work. This year, BE chose to share the award between Jacqueline Peng (BSE 2020) and Vera Lee (BSE 2020). In addition to their majors, Jacqueline also minored in Computer Science and is pursuing a Master's degree in Data Science and Vera minored in the Engineering Entrepreneurship program and is pursuing a Master's degree in Robotics.
The Herman P. Schwan Award is decided by the Bioengineering Department and honors a graduating senior who demonstrates the "highest standards of scholarship and academic achievement." The 2020 recipient of the Schwan Award is Alexander Silva (BSE 2020) who is also graduating with a minor in Economics.
Every year, several BE students are recognized with Exceptional Service Awards for their outstanding service to the University and their larger communities. Our winners this year are Arielle Stern (BSE 2020 with a Math minor), Lauren McLeod (BSE 2020), and Evan Paregol (BSE 2020 with an Entrepreneurship minor). Arielle and Evan are also currently in the Accelerated Master's program, in Data Science and Bioengineering, respectively.
The Student Leadership Award is given annually to a student in Bioengineering who has demonstrated, through a combination of academic performance, service, leadership, and personal qualities, that he or she will be a credit to the Department, the School, and the University. The 2020 recipient of this award is Katherine Simms (BSE 2020 with a minor in Chemistry).
BE also distinguishes a single lab group (four students) with the Albert Giandomenico Award which reflects their "teamwork, leadership, creativity, and knowledge applied to discovery-based learning in the laboratory." This year's group consists of Alisa Bhakta (2020 dual degree BSE in Bioengineering and BS in Economics from Wharton), Gabriel Desantis (BSE 2020 with a minor in Math), Lauren McLeod (BSE 2020), and Caroline Raquel (2020 dual degree BSE in Bioengineering and BS in Economics from Wharton).
Of this year's Bioengineering Senior Design teams, three groups were chosen for special recognition:
RelieVR with Nicole Chiou (BSE 2020 with a minor in Computer Science), Gabe Desantis (BSE 2020 with a minor in Math), Ben Habermeyer BSE 2020 with a minor in Computer Science), and Vera Lee (BSE 2020 with an Engineering Entrepreneurship minor). RelieVR also won second place at the 2020 Johns Hopkins Healthcare Design Competition and took home the Berkman Prize this past fall semester.
Relila with Alisa Bhakta (dual degree BSE and BS 2020), Alexander Connor (BSE 2020), Lauren McLeod (BSE 2020), Alexa Murray (BSE 2020 in Systems Science and Engineering), and Caroline Raquel (dual degree BSE and BS 2020). Relila also won second place at the annual M&T Program Lab Integration Awards summit.
SchistoSpot with Alec Bayliff (dual degree BAS and BS in Economics 2020), Bram Bruno (BAS 2020), Justin Swirbul (BSE 2020 in Computer Science), and Vishal Tien (BSE 2020). SchistoSpot also won the Pioneer Award at the annual Rothberg Catalyzer Makerthon.
Research for these projects was conducted in the George H. Stephenson Foundation Education Laboratory & Bio-Maker Space. The abstracts and presentation videos for each of the 2020 Senior Design Competition winners can be viewed on the BE Labs website.
Additionally, two graduating BAS seniors were awarded prizes for Best Senior Thesis:
Katharine Cocherl (BAS 2020 in Bioengineering and Cinema and Media Studies) for her paper "Bioethical Assessments of Film Portrayals of the Opioid Epidemic and Its Relationship with Public Discourse and Policy from the 1990s to Present." "Insightful, original, and wide-reaching, her study of films related to the opioid epidemic in the U.S. the past 25 years was one of the best senior theses I have advised at Penn the past 15 years, " says Katharine's advisor Lance Wahlert, Assistant Professor of Medical Ethics & Health Policy, Program Director of the Master of Bioethics
Gayatri Maria Schur (BAS 2020 with a minor in Music) for her paper titled "In Vivo Assessment of OXPHOS Capacity Using 3T CrCEST MRI in Adults and Children with Friedrich's Ataxia." Her advisor, Shana McCormack, Assistant Professor of Pediatrics in the Perelman School of Medicine, says that Gayatri's "work has required that she communicate with collaborators across a variety of disciplines, and has also included interaction with the community of patients we study, and she has excelled here."
GRADUATE AWARDS:
Master's student Kayla Prezelski was awarded an Outstanding Teaching Award for students. Kayla served as a TA for the Department of Bioengineering's two-semester Senior Design courses (BE 495/496).
The following Master's students were awarded recognition for their Outstanding Research:
And finally, The Solomon R. Pollack Award for Excellence in Graduate Bioengineering is given annually to the most deserving Bioengineering graduate student who has successfully completed research that is original and recognized as being at the forefront of its field. This year, that award goes to Jonathan Beagan, Ph.D. who recently defended his thesis. Jon conducted his research in the 3D Epigenomics and Systems Neurobiology Lab overseen by Jennifer Phillips-Cremins, Ph.D., Associate Professor of Bioengineering. Research related to Jon's award-winning doctoral thesis was recently published in the journal Nature Neuroscience. In addition to this prestigious award, Jon was also named a National Science Foundation Graduate Research Fellow during his time at Penn. Jon's collaborations with Dr. Cremins have been covered several times on the BE blog. "Jon is an excellent researcher — simultaneously rigorous and creative," says Dr. Cremins. "He has been a force in the lab — reading the literature voraciously, teaching other students, and executing/designing experiments meticulously. Beyond his natural talent, it is Jon's personal qualities that make him stand out. He is a true leader, a team player, and one of the rare people that raises the bar for everyone around him."
A full list of SEAS award descriptions and recipients can be found here.
Congratulations once again to the award winners and to all graduating students on an outstanding year of scholarship and service!