by Sophie Burkholder
Innovations in Advancing a Cure for Diabetes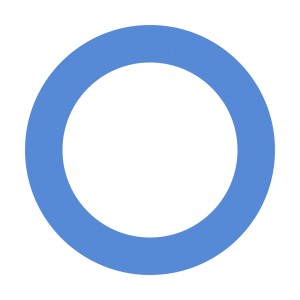 Diabetes is one of the more common diseases among Americans today, with the American Diabetes Association estimating that approximately 9.5 percent of the population battles the condition today. Though symptoms and causes may vary across types and patients, diabetes generally results from the body's inability to produce enough insulin to keep blood sugar levels in check. A new experimental treatment from the lab of Sha Jin, Ph.D., a biomedical engineering professor at Binghamton University, aims to use about $1.2 million in recent federal grants to develop a method for pancreatic islet cell transplantation, as those are the cells responsible for producing insulin.
But the catch to this new approach is that relying on healthy donors of these islet cells won't easily meet the vast need for them in diabetic patients. Sha Jin wants to use her grants to consider the molecular mechanisms that can lead pluripotent stem cells to become islet-like organoids. Because pluripotent stem cells have the capability to evolve into nearly any kind of cell in the human body, the key to Jin's research is learning how to control their mechanisms and signaling pathways so that they only become islet cells. Jin also wants to improve the eventual culture of these islet cells into three-dimensional scaffolds by finding ways of circulating appropriate levels of oxygen to all parts of the scaffold, particularly those at the center, which are notoriously difficult to accommodate. If successful in her tissue engineering efforts, Jin will not only be able to help diabetic patients, but also open the door to new methods of evolving pluripotent stem cells into mini-organ models for clinical testing of other diseases as well.
A Treatment to Help Others See Better
Permanently crossed eyes, a medical condition called strabismus, affects almost 18 million people in the United States, and is particularly common among children. For a person with strabismus, the eyes don't line up to look at the same place at the same time, which can cause blurriness, double vision, and eye strain, among other symptoms. Associate professor of bioengineering at George Mason University, Qi Wei, Ph.D., hopes to use almost $2 million in recent funding from the National Institute of Health to treat and diagnose strabismus with a data-driven computer model of the condition. Currently, the most common method of treating strabismus is through surgery on one of the extraocular muscles that contribute to it, but Wei wants her model to eventually offer a noninvasive approach. Using data from patient MRIs, current surgical procedures, and the outcomes of those procedures, Wei hopes to advance and innovate knowledge on treating strabismus.
A Newly Analyzed Brain Mechanism Could be the Key to Stopping Seizures
Among neurological disorders, epilepsy is one of the most common. An umbrella term for a lot of different seizure-inducing conditions, many versions of epilepsy can be treated pharmaceutically. Some, however, are resistant to the drugs used for treatment, and require surgical intervention. Bin He, Ph. D., the Head of the Department of Biomedical Engineering at Carnegie Mellon University, recently published a paper in collaboration with researchers at Mayo Clinic that describes the way that seizures originating at a single point in the brain can be regulated by what he calls "push-pull" dynamics within the brain. This means that the propagation of a seizure through the brain relies on the impact of surrounding tissue. The "pull" he refers to is of the surrounding tissue towards the seizure onset zone, while the "push" is what propagates from the seizure onset zone. Thus, the strength of the "pull" largely dictates whether or not a seizure will spread. He and his lab looked at different speeds of brain rhythms to perform analysis of functional networks for each rhythm band. They found that this "push-pull" mechanism dictated the propagation of seizures in the brain, and suggest future pathways of treatment options for epilepsy focused on this mechanism.
Hyperspectral Imaging Might Provide New Ways of Finding Cancer
A new method of imaging called hyperspectral imaging could help improve the prediction of cancerous cells in tissue specimens. A recent study from a University of Texas Dallas team of researchers led by professor of bioengineering Baowei Fei, Ph.D., found that a combination of hyperspectral imaging and artificial intelligence led to an 80% to 90% level of accuracy in identifying the presence of cancer cells in a sample of 293 tissue specimens from 102 patients. With a $1.6 million grant from the Cancer Prevention and Research Institute of Texas, Fei wants to develop a smart surgical microscope that will help surgeons better detect cancer during surgery.
Fei's use of hyperspectral imaging allows him to see the unique cellular reflections and absorptions of light across the electromagnetic spectrum, giving each cell its own specific marker and mode of identification. When paired with artificial intelligence algorithms, the microscope Fei has in mind can be trained to specifically recognize cancerous cells based on their hyperspectral imaging patterns. If successful, Fei's innovations will speed the process of diagnosis, and potentially improve cancer treatments.
People and Places
A group of Penn engineering seniors won the Pioneer Award at the Rothberg Catalyzer Makerthon led be Penn Health-Tech that took place from October 19-20, 2019. SchistoSpot is a senior design project created by students Vishal Tien (BE '20), Justin Swirbul (CIS '20), Alec Bayliff (BE '20), and Bram Bruno (CIS '20) in which the group will design a low-cost microscopy dianostic tool that uses computer vision capabilities to automate the diagnosis of schistosomiasis, which is a common parasitic disease. Read about all the winners here.
Virginia Tech University will launch a new Cancer Research Initiative with the hope of creating an intellectual community across engineers, veterinarians, biomedical researchers, and other relevant scientists. The initiative will focus not only on building better connections throughout departments at the university, but also in working with local hospitals like the Carilion Clinic and the Children's National Hospital in Washington, D.C. Through these new connections, people from all different areas of science and engineering and come together to share ideas.
Associate Professor of Penn Bioengineering Dani Bassett, Ph.D., recently sat down with the Penn Integrates Knowledge University Professor Duncan Watts, Ph.D., for an interview published in Penn Engineering. Bassett discusses the origins of network science, her research in small-world brain networks, academic teamwork, and the pedagogy of science and engineering. You can read the full interview here.
An all-female group of researchers from Northern Illinois University developed a device for use by occupational therapists that can capture three-dimensional images of a patient's hand, helping to more accurately measure the hand or wrist's range of motion. The group presented the abstract for their design at this year's meeting of the Biomedical Engineering Society here in Philadelphia, where Penn students and researchers presented as well.