Following up on our recent announcement of two Student Travel Achievement Recognition (STAR) Awards from the Society for Biomaterials (SFB) for members of the lab of Mike Mitchell, we are pleased to announce that two more Penn Bioengineering students also received STAR Awards!
Matthew Aronson and Alexandra Dumas are both members of the lab of Riccardo Gottardi, Assistant Professor in Pediatrics in the Perelman School of Medicine and in Bioengineering in the School of Engineering and Applied Science. Both presented their work at the recent 2023 SFB Annual Meeting and Exposition in San Diego, California in April 2023 and were honored with STAR Awards for their research.
The Gottardi Bioengineering and Biomaterials Laboratory studies treatment and function restoration for children with otolaryngologic disorders through the Children's Hospital of Philadelphia  (CHOP) in the Division of Otolaryngology.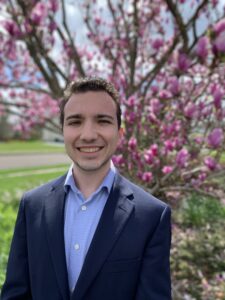 Matthew Aronson is a third-year Ph.D. student in Bioengineering, an Ashton Fellow, and a NSF Fellow. His doctoral research focuses on studying pediatric airway diseases and disorders. More specifically, he is interested in how bacteria of the upper airway are responsible for the development and progression the disease subglottic stenosis, narrowing of the airway. In addition to understanding this devastating disease in the context of pediatric patients at CHOP, he also designed a novel drug-eluting endotracheal tube to deliver a selective antimicrobial peptide to function as a treatment modality for the prevention of the disease.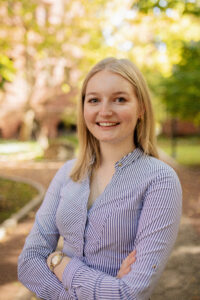 Alexandra Dumas is a rising fourth-year undergraduate in Bioengineering from Durban, South Africa. She is a PURM Fellow and a University Scholar. Her recent work in the Gottardi Lab focuses on using decellularized cartilage scaffolds to repair the meniscus and airway. After her undergraduate degree, she hopes to pursue a Ph.D. or M.D.-Ph.D. in bioengineering to pursue the design of new biomaterials for low-resource communities.
Read more stories featuring Gottardi and his team here.