Every year the Penn Bioengineering Department presents several awards to students. Last week, we featured our NSF scholarship winners and Rothberg Catalyzer first-prize winners. Here, we present more awards given to students for their service, originality, leadership, and scholarship.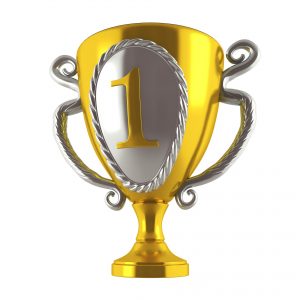 The Albert Giandomenico Award, presented to four students who "reflect several traits that include teamwork, leadership, creativity, and knowledge applied to discovery-based learning in the laboratory," was given to Jessica Rose, Michael Roth, Singh Gurjeet, Nicholas Vigilante. The Herman P. Schwan Award, named for a former faculty member in Bioengineering, was given to Anna Branch. In addition, Nicholas Stiansen received the Bioengineering Student Leadership Award and four students —Shira Rieke, Karol Szymula, Kate Panzer, and Michael Patterson — won the Penn Engineering Exceptional Service Award.
The Wolf-Hallac Award was established in October 2000 to be awarded to the best graduating female senior from Penn Engineering who is seen as a role model, has achieved a high GPA (top 10%) of class and who has demonstrated a commitment to school and or community. This year's award was given to two stands: Jacqueline Valeri from Bioengineering and Anna Estep from Mechanical Engineering and Applied Mechanics. The Ben and Bertha Gomberg Kirsch Award, given by the Undergraduate Affairs Committee for achievement in applied science, went to BE's Harvey Huang.
Last but certainly not least are our senior design and project award winners. This year's Biomedical Applied Science Project Award was given to Bioengineering major Emily Bachner. The department's Senior Design competition was held on April 16 and 18, and three teams were selected to continue to the school-wide competition this Friday. The three teams had the following members:
• Kate Panzer, Jackie Valeri, Nick Stiansen, and Karol Szymula
• Eric Helfgott, Margaret Schroeder, Manjari Ganti, and Kyle O'Neil
• Jessica Rose, Michael Roth, Gurjeet Singh, and Nick Vigilante
Congratulations to all of our winners!