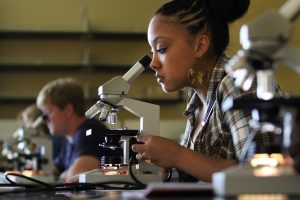 It's awards season again, and Penn Bioengineering undergraduates and graduate students are among the honorees. Five students received fellowships from the National Science Foundation (NSF) Graduate Research Fellowship Program. Three of our current graduate students — Jason Andrechak, Brendan Murphy, and Wisberty Gordián Vélez — were awarded fellowships. In addition, two of our former undergrads — Elaida Dimwamwa and Ingrid Sheu Lan — won fellowships to attend graduate programs, respectively, at Georgia Tech and Stanford.
Among our Master's students, Natalie A. Giovino was one of four recipients from the School of Engineering and Applies Science receiving Outstanding Academic Awards. BE undergraduate Jacqueline A. Valeri, who will go on to MIT for her PhD next year, received honorable mention. Finally, at the Rothberg Catalyzer at Penn over the last weekend in March, the first prize (runner-up to grand prize) award of $2,000 went to a team of Penn freshmen including Bioengineering major Jonathan Mairena.
"The successes of our remarkable students continue to be recognized in local and national competitions" says David Meaney, S.R. Pollack Professor and chair of Bioengineering, "and is more evidence of the special environment Penn has for bioengineering."
Congratulations to all our winners!