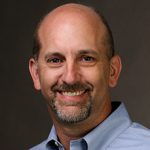 Last night, Daniel A. Hammer, PhD, Alfred G. and Meta A. Ennis Professor of Bioengineering and Professor of Chemical & Biomolecular Engineering at the University of Pennsylvania, was recognized with the 2018 Provost's Award For Distinguished PhD Teaching and Mentoring. This University-wide honor has been awarded annually to two Penn faculty members for the last 15 years.
With an undergraduate degree in Chemical Engineering from Princeton and a PhD from Penn, Dr. Hammer joined the faculty at Cornell in Chemical Engineering after a short postdoctoral appointment in 1988. He was awarded tenure there and came to Penn in 1996. He holds a joint appointment in Bioengineering and Chemical Engineering, and he spent almost seven years as department chair, including serving as Principal Investigator of Penn's Whitaker Foundation Leadership-Development Award, which led to the hiring of 8 faculty members in Bioengineering and provided seed money for the construction of Skirkanich Hall.
Among Dr. Hammer's previous honors are an NSF Presidential Young Investigator Award in 1982, election as a Fellow of the AIMBE in 1997, and the Penn SEAS Heilmeier Faculty Award for Excellence in Research in 2004. Dr. Hammer has mentored a total of 51 PhD students, many of who have become faculty members themselves, including three recipients of NSF Career Awards.
"I am deeply honored to win the PhD mentoring award, which is a testament to the quality, inventiveness, and drive of my doctoral students. I have very much enjoyed training these young people in Penn's fertile scientific environment, and it's been a singular joy to see their careers flourish."