by Eric Horvath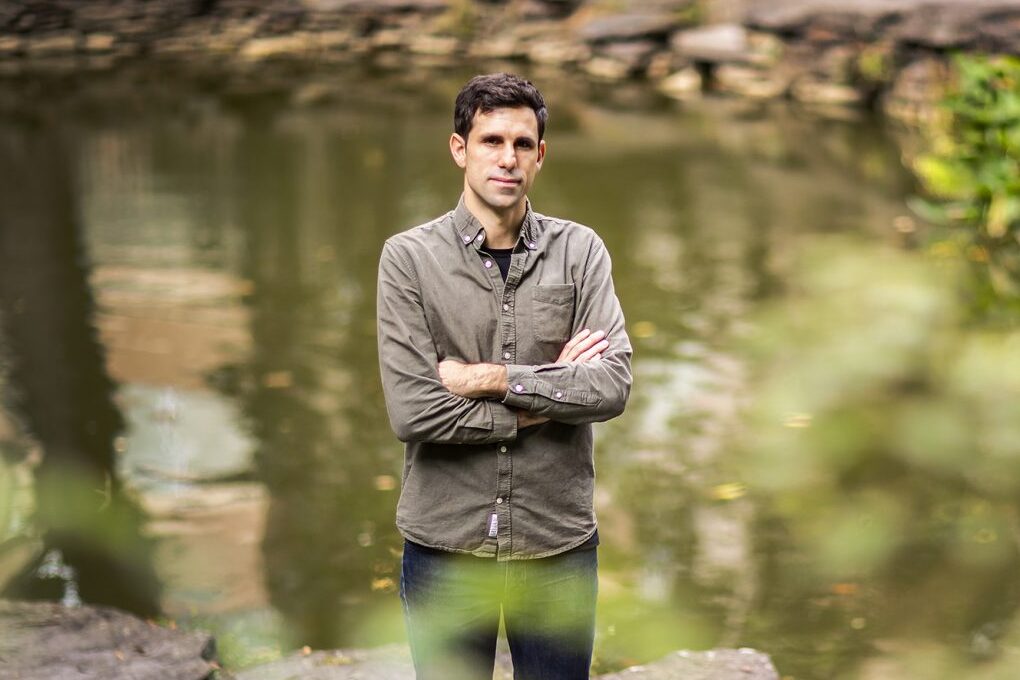 In an era peppered by breathless discussions about artificial intelligence—pro and con—it makes sense to feel uncertain, or at least want to slow down and get a better grasp of where this is all headed. Trusting machines to do things typically reserved for humans is a little fantastical, historically reserved for science fiction rather than science.
Not so much for César de la Fuente, PhD, the Presidential Assistant Professor in Psychiatry, Microbiology, Chemical and Biomolecular Engineering, and Bioengineering in Penn's Perelman School of Medicine and School of Engineering and Applied Science. Driven by his transdisciplinary background, de la Fuente leads the Machine Biology Group at Penn: aimed at harnessing machines to drive biological and medical advances. 
A newly minted National Academy of Medicine Emerging Leaders in Health and Medicine (ELHM) Scholar, among earning a host of other awards and honors (over 60), de la Fuente can sound almost diplomatic when describing the intersection of humanity, machines and medicine where he has made his way—ensuring multiple functions work together in harmony.
"Biology is complexity, right? You need chemistry, you need mathematics, physics and computer science, and principles and concepts from all these different areas, to try to begin to understand the complexity of biology," he said. "That's how I became a scientist."
Read the full story in Penn Medicine News.