by Kaila Helm, Biological Basis of Behavior '20; Kathleen Givan, Bioengineering and Political Science '20; Katharine Cocherl, Bioengineering '20; and Hope McMahon, Chemical and Biomolecular Engineering '18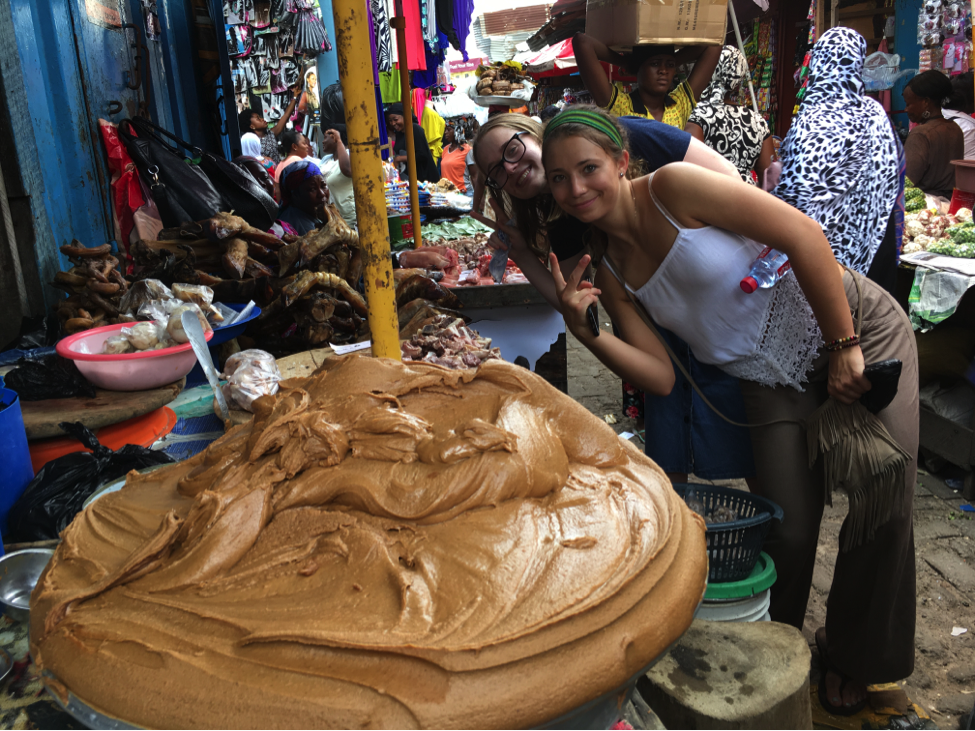 David Issadore, a faculty member in the Department of Bioengineering at the University of Pennsylvania teaches an engineering course ENGR566 – Appropriate Point of Care Diagnostics. As part of this course, he and Miriam Wattenberger from CBE, have taken nine Penn students, most of them majoring in Bioengineering, to Kumasi, Ghana, to study the diagnosis of pediatric tuberculosis. While in Ghana, these students are blogging daily on their experiences.
Although we were supposed to visit a government hospital today, there was a bit of a mix-up. The person we were supposed to meet with had been sent out on another assignment. But no fear — we rescheduled that part of the saga for Thursday.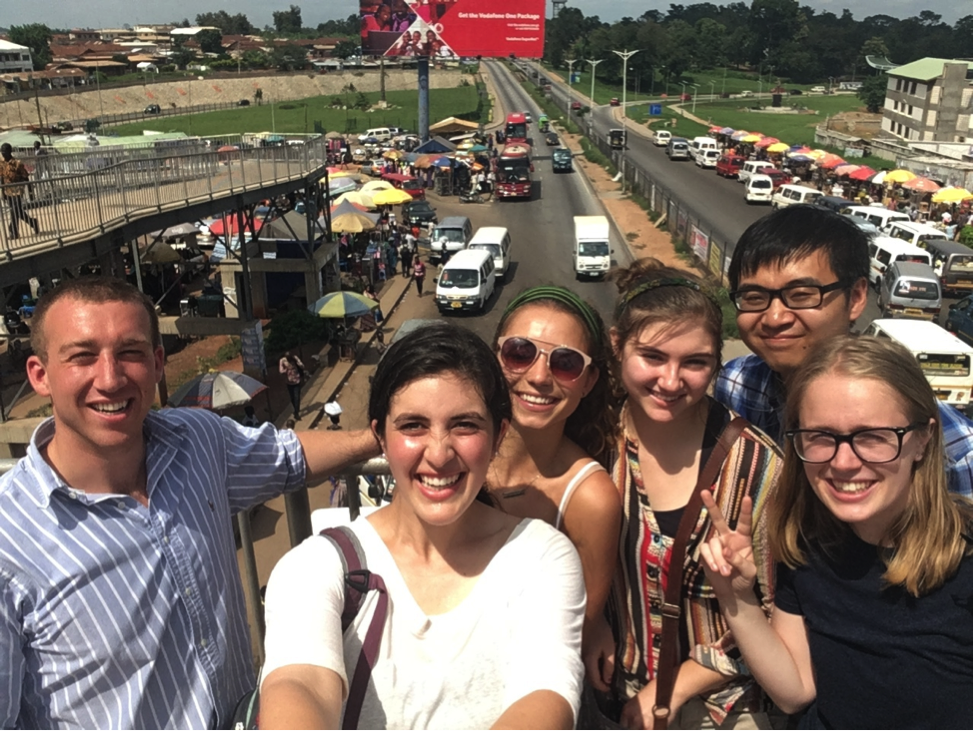 Instead of going straight back to KCCR, we headed back to the major market. On the car ride, a few of us wanted what we thought were fried coconut balls. After Nana Yaa flagged down a street vendor from the bus, she demonstrated her cardio fitness as Uncle Ebo kept up with traffic, and she was left behind with the vendor. It turns out our snack was raw coconut served with a side of fried cassava dough balls. We decided they tasted like coconut hash browns and were definitely worth the whirlwind experience. Thanks again, Nana Yaa!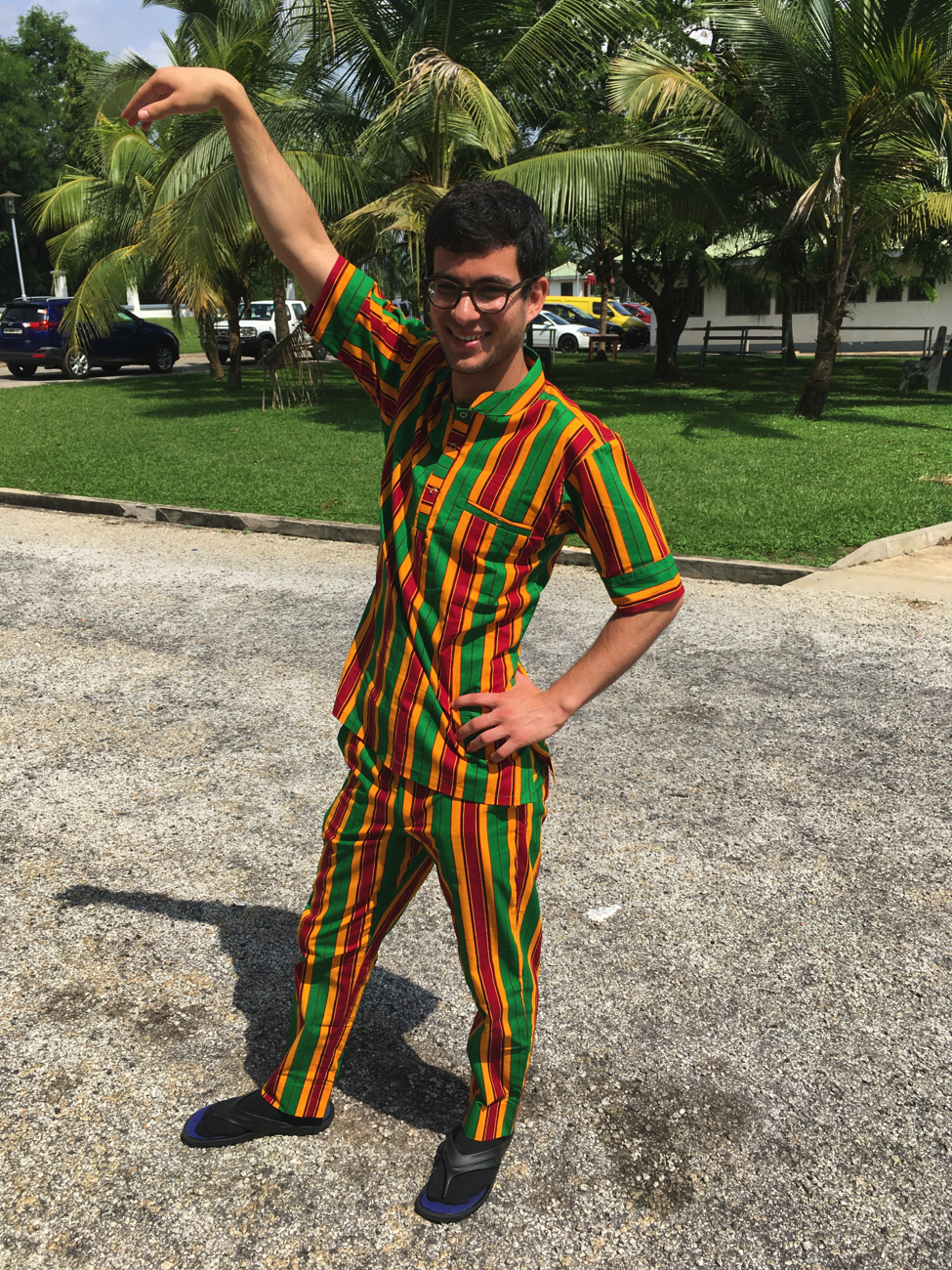 Once at the market we split into two groups. Most of us hadn't ever been in a more crowded place, between the goods and the people. We took a tro-tro for the first time and the highlight was buying all of the roadside snacks along the way. We got tiger nuts, plantain chips, meat pie (which tasted like pop-tart crust), fish pie, spring rolls with beans, and peanut butter cake (which was actually brittle). The rest of the day was spent working on our academic presentations.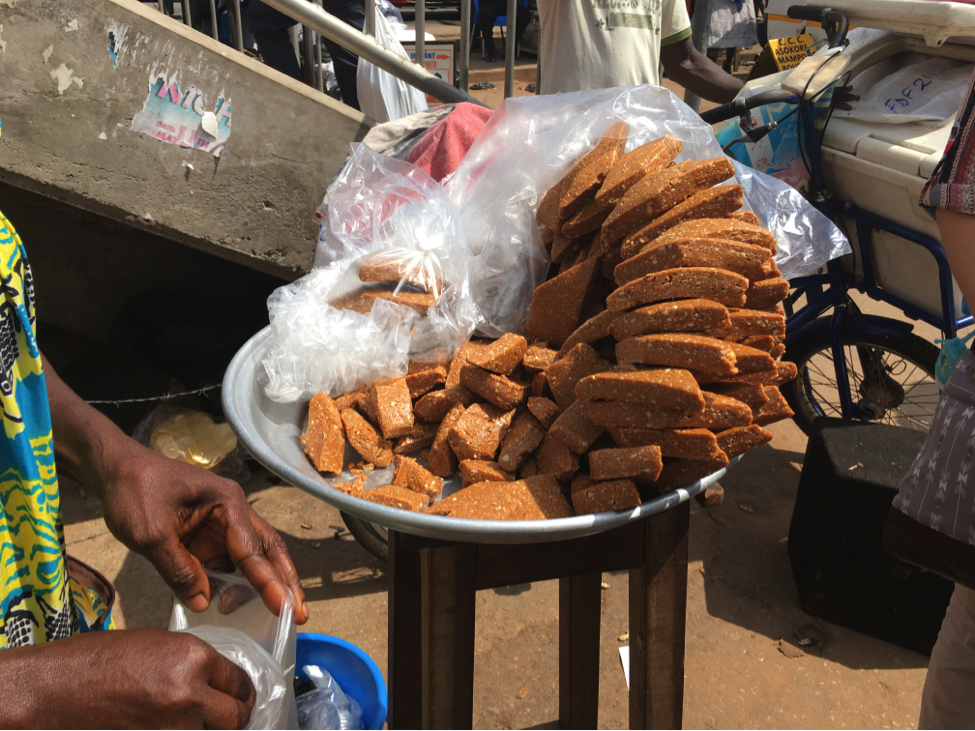 We ended the day by working on a component of our final project: selecting small side projects appropriate to be tackled by Penn undergraduates. The overarching aim is to give back to KCCR and Ghana, as both have given us so much during our stay here. Our professor structured the activity like an elimination tournament, giving us "money" to fund projects. The four projects with the most money at the end of the night survived to the next round, while others were eliminated. Stay tuned to see what we have come up with!