by Ethan Zhao, Bioengineering '19; and Jason Grosz, Bioengineering '19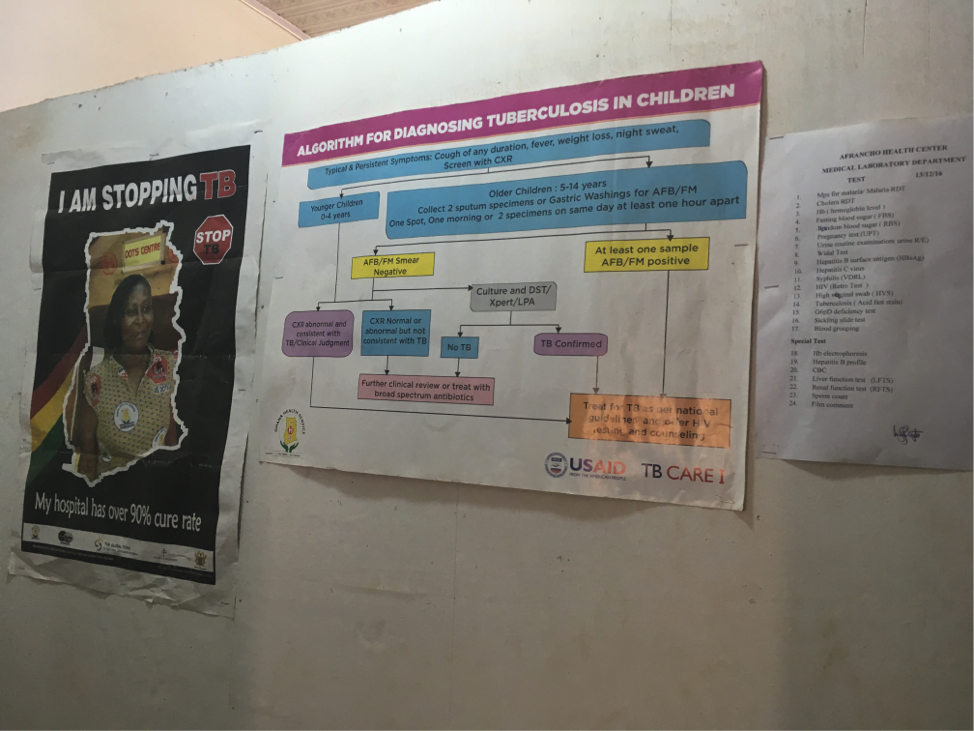 David Issadore, a faculty member in the Department of Bioengineering at the University of Pennsylvania teaches an engineering course ENGR566 – Appropriate Point of Care Diagnostics. As part of this course, he and Miriam Wattenberger from CBE, have taken nine Penn students, most of them majoring in Bioengineering, to Kumasi, Ghana, to study the diagnosis of pediatric tuberculosis. While in Ghana, these students are blogging daily on their experiences.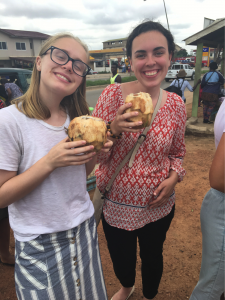 Over the course this trip so far, we have been learning about how doctors assess and diagnose patients with tuberculosis in different settings.  Today, we took a look at the system in place to ensure that patients adhere to their medications once the diagnosis occurs.  We visited one of the 11 directly observed treatment, short-course (DOTS) center at Afrancho Health Center in urban Kumasi.  The facility had about 50 employees and relatively limited resources for treatment other than a maternity ward and a small lab for diagnosing malaria.  Instead, as the name suggests, it directly observes patients taking pills for the first week of treatment.  Afterward, a trusted relative is brought in and educated about the dangers of breaking the regimen, to aid the patient in adherence.  The DOTS center employee then follows up with each of the patients in their own homes at least twice a month to ensure they are adhering to their medication.  We were surprised to learn that the social workers didn't even consider tuberculosis one of the Top 10 most threatening diseases in the area, which included diseases such as malaria and HIV.  However, this may be a testament to the effectiveness of tuberculosis education and treatment in this area of Kumasi, rather than evidence that tuberculosis isn't threatening.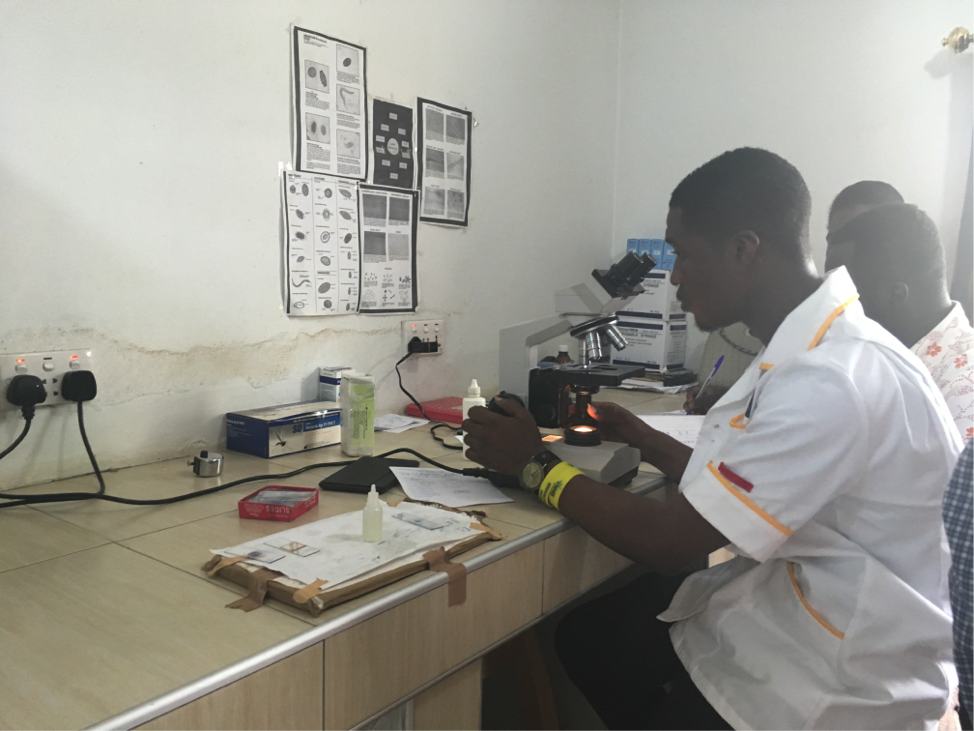 After returning from the DOTS center, we spoke to employees of the Kumasi Center for Collaborative Research (KCCR) about concerns we have about our projects. One person we spoke to is a data analyst who collects and analyzes data about the burden, distribution, demographics, etc., of TB across Ghana. We discussed how our idea of a phone application to process cough sound-bytes could contribute to data analysis and collection in the fight against TB. We also spoke to employees familiar with biological sample collection and preparation to help us assess the feasibility of our proposed devices.