We hope you will join us for the 2022 Grace Hopper Distinguished Lecture by Dr. Jennifer Lewis, presented by the Department of Bioengineering and hosted by Dani S. Bassett, J. Peter Skirkanich Professor in Bioengineering, Electrical and Systems Engineering, Physics & Astronomy, Neurology and Psychiatry.
Date: Thursday, December 8, 2022
Start Time: 3:30 PM EST
Location: Glandt Forum, Singh Center for Nanotechnology, 3205 Walnut Street, Philadelphia, PA 19104
Join us after the live lecture for a light reception!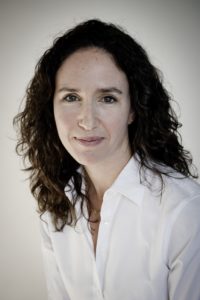 Speaker: Daphna Shohamy, Ph.D.
Kavli Professor of Brain Science, Co-Director of the Kavli Institute for Brain Science, Professor in the Department of Psychology & Zuckerman Mind Brain Behavior Institute
Columbia University
Title: "How Memory Guides Value-Based Decisions"
Zoom link
Passcode: 704696
Lecture Abstract:
From robots to humans, the ability to learn from experience turns a rigid response system into a flexible, adaptive one. In the past several decades, major advances have been made in understanding how humans and other animals learn from experience to make decisions. However, most of this progress has focused on rather simple forms of stimulus-response learning, such as automatic responses or habits. In this talk, I will turn to consider how past experience guides more complex decisions, such as those requiring flexible reasoning, inference, and deliberation. Across a range of behavioral contexts, I will demonstrate a critical role for memory in such decisions and will discuss how multiple brain regions interact to support learning, what this means for how memories are used, and the consequences for how decisions are made. Uncovering the pervasive role of memory in decision-making challenges the way we think about what memory is for, suggesting that memory's primary purpose may be to guide future behavior and that storing a record of the past is just one way to do so.
Dr. Shohamy Bio:

Daphna Shohamy, PhD is a professor at Columbia University where she co-directs the Kavli Center for Neural Sciences and is Associate Director of the Zuckerman Mind, Brain Behavior Institute. Dr. Shohamy's work focuses on the link between memory, and decision-making. Combining brain imaging in healthy humans with studies of patients with neurological and psychiatric disorders, Dr. Shohamy seeks to understand how the brain transforms experiences into memories; how memories shape decisions and actions; and how motivation and exploration affect human behavior.
Information on the Grace Hopper Lecture:
In support of its educational mission of promoting the role of all engineers in society, the School of Engineering and Applied Science presents the Grace Hopper Lecture Series. This series is intended to serve the dual purpose of recognizing successful women in engineering and of inspiring students to achieve at the highest level.
Rear Admiral Grace Hopper was a mathematician, computer scientist, systems designer and the inventor of the compiler. Her outstanding contributions to computer science benefited academia, industry and the military. In 1928 she graduated from Vassar College with a B.A. in mathematics and physics and joined the Vassar faculty. While an instructor, she continued her studies in mathematics at Yale University where she earned an M.A. in 1930 and a Ph.D. in 1934. Grace Hopper is known worldwide for her work with the first large-scale digital computer, the Navy's Mark I. In 1949 she joined Philadelphia's Eckert-Mauchly, founded by the builders of ENIAC, which was building UNIVAC I. Her work on compilers and on making machines understand ordinary language instructions lead ultimately to the development of the business language, COBOL. Grace Hopper served on the faculty of the Moore School for 15 years, and in 1974 received an honorary degree from the University. In support of the accomplishments of women in engineering, each department within the School invites a prominent speaker for a one or two-day visit that incorporates a public lecture, various mini-talks and opportunities to interact with undergraduate and graduate students and faculty.