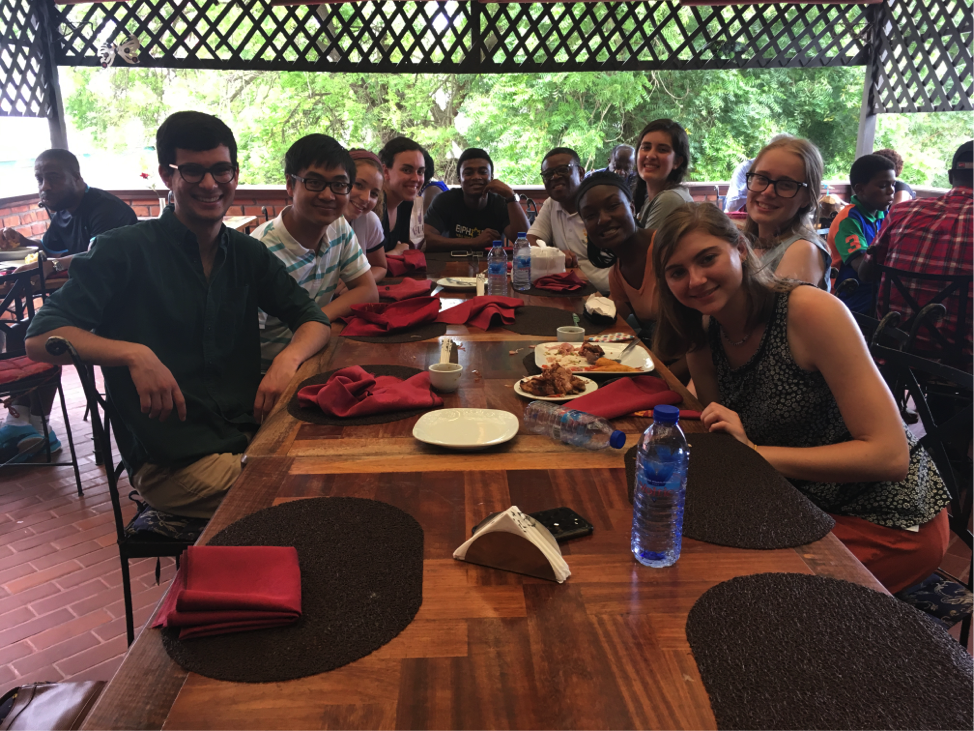 David Issadore, a faculty member in the Department of Bioengineering at the University of Pennsylvania teaches an engineering course ENGR566 – Appropriate Point of Care Diagnostics. As part of this course, he and Miriam Wattenberger from CBE, have taken nine Penn students, most of them majoring in Bioengineering, to Kumasi, Ghana, to study the diagnosis of pediatric tuberculosis. While in Ghana, these students are blogging daily on their experiences.
Today marked our last full day in Ghana. In the morning, we set off rather early to start our day in Accra. But first, we had to drop one of our students, Dave, at the airport so he could make his way to Rwanda to visit a college friend. As we traveled to the airport, we had the opportunity to get a better picture of what life is like in Ghana's capital. It was nice to go back to Accra and see how different it was from Kumasi. It is a much larger city, with various government buildings, people walking about, and large advertising signs every few yards.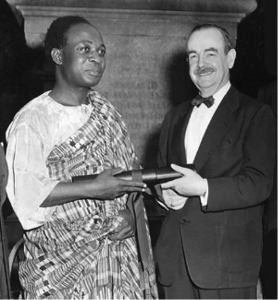 Our first stop was the Kwame Nkrumah Memorial Park. Kwame Nkrumah was the first president of Ghana when the country gained independence in 1957. Interestingly, he went to Penn to earn a Master of Arts in philosophy and a Master of Science in education. The mausoleum in Accra contains his and his wife's bodies. It is surrounded by various water fountains, which are a symbol of life to provide a sense of immortality for Nkrumah. Many Ghanaians want to continue the work that Nkrumah did not get to finish by helping Ghana to continue developing as an independent country. In addition, there is a museum that contains many of his clothes and pictures of him as he met with various world leaders. We even saw a picture of him on Penn's campus, shaking the hand of then Vice Provost Roy Nichols.
After the tour, we met Dr. Ellis from KCCR for lunch at a nice open-air restaurant, called Buka. Many of us stuck to our favorites of chicken and fried plantains, but some ventured out to try guinea fowl and snails. After lunch, we walked around the area to some nearby vendors, where we were able to shop for last minute gifts. We soon realized how much more expensive Accra was, compared to Kumasi.
We headed back to the hotel to relax a bit before dinner. For our last night in Ghana, we went out to a restaurant that had a live jazz band. We had our last taste of Ghanaian cuisine and had fun dancing to highlife music. Highlife is a genre of music that we only recently learned is popular in both Ghana and Nigeria. To end our last night in Ghana, we headed back to the hotel. After spending some time to prepare, we huddled in the hotel's lobby for our talent show, and as night turned into morning, we reluctantly headed to our rooms to finish packing for our early departure.