by Ethan Zhao, Bioengineering '19; and Jason Grosz, Bioengineering '19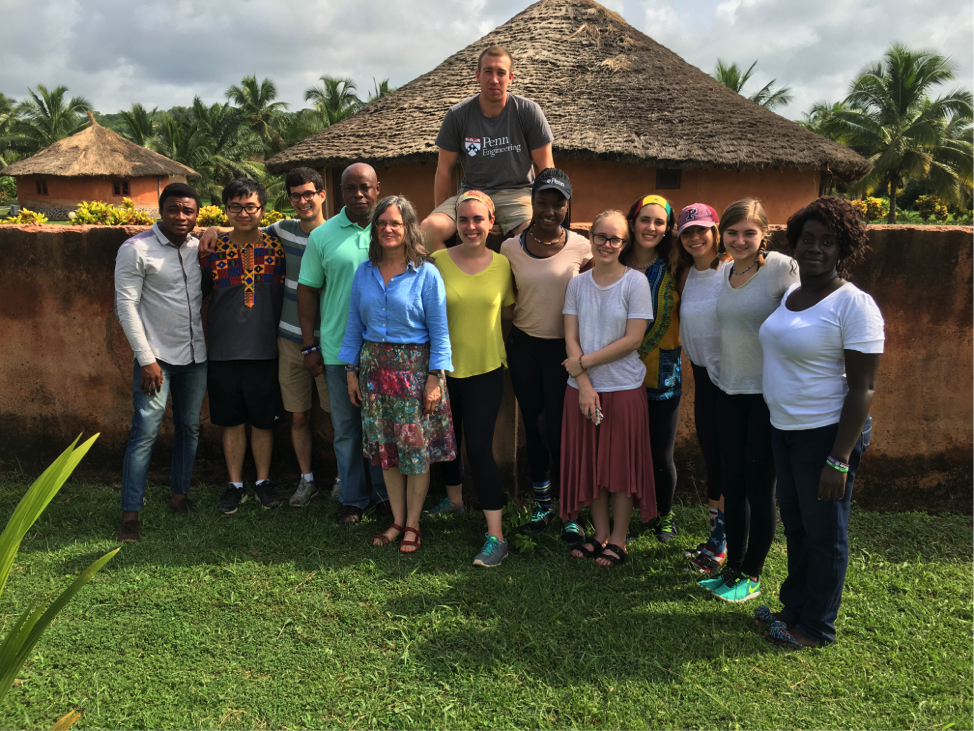 David Issadore, a faculty member in the Department of Bioengineering at the University of Pennsylvania teaches an engineering course ENGR566 – Appropriate Point of Care Diagnostics. As part of this course, he and Miriam Wattenberger from CBE, have taken nine Penn students, most of them majoring in Bioengineering, to Kumasi, Ghana, to study the diagnosis of pediatric tuberculosis. While in Ghana, these students are blogging daily on their experiences.
Today was the second day that we spent in the coastal city of Cape Coast. Many of us woke up earlier than usual to walk along the beach and explore the resort. While walking along the beach, we noticed large rowboats in the distance that were anchored to the shore by ropes. We originally thought that they were fishing boats, but it turned out that they were digging up sand from the ocean floor to restore sand erosion on the beach.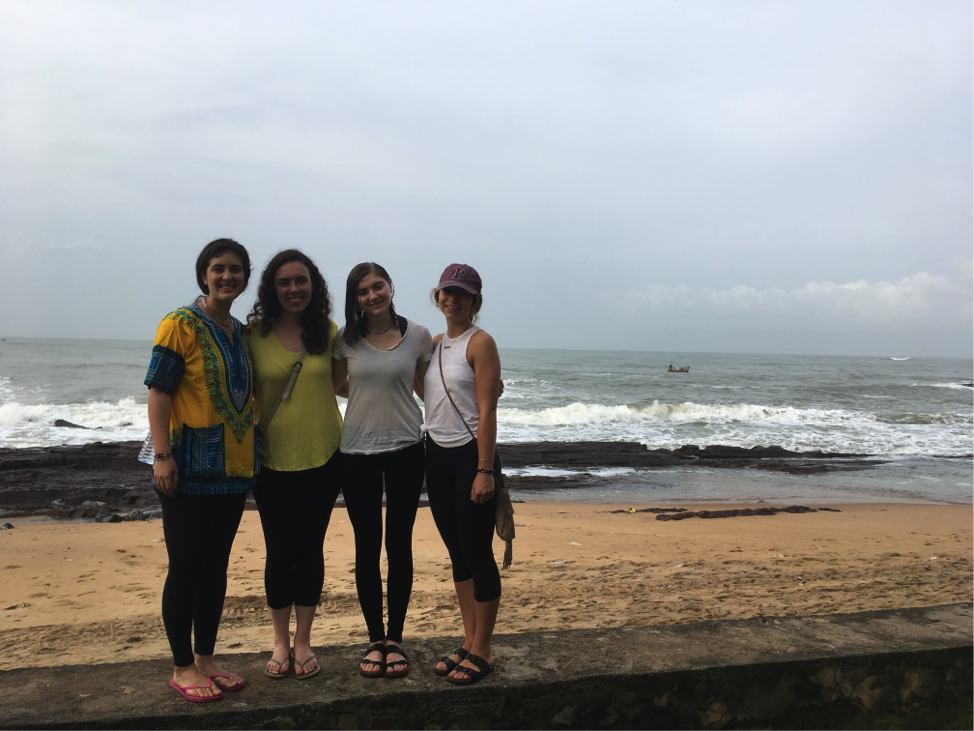 After breakfast, we traveled outside of Cape Coast to Kakum National Park, which is a dense tropical rainforest on the coast that is home to many wildlife species, including monkeys, leopards, elephants, and antelope. It is also the home of one of Africa's largest canopy walkways, consisting of rope suspension bridges more than one hundred feet above the forest floor. The views from the bridges were amazing, as we could see for miles across the tops of the rainforest trees. While we were on the bridges, it started drizzling, which was refreshing given the heat. After leaving Kakum National Park, we drove back to Accra, the capital of Ghana, where we will stay for the remainder of our trip.