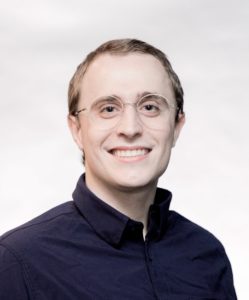 Congratulations to recent Penn Bioengineering graduate Jason Andrechak on winning a Graduate Leadership Awards for 2022. Each year a select number of students across the university are recognized for their service and lasting contributions to graduate student life at Penn. Andrechak, one of only ten recipients in 2022, won a Dr. Andy Binns Award for Outstanding Service to Graduate and Professional Student Life. This award is presented to "graduate or professional students, upon their graduation from Penn, who have significantly impacted graduate and professional student life through service involvement in student life initiatives or organizations." Andrechak won this award for his "service and leadership in advocating for equity and accessibility during the transition to virtual operations and following a period of leadership transition within the Graduate and Professional Student Assembly (GAPSA). "
Andrechak completed his Ph.D. in Bioengineering in 2022, where he studied macrophage immunotherapy in solid tumors in the lab of Dennis E. Discher, Robert D. Bent Professor in Chemical and Biomolecular Engineering, Bioengineering, and Mechanical Engineering and Applied Mechanics. He was named a National Science Foundation Graduate Research Fellow in 2018. He has actively led the Graduate Association of Bioengineers (GABE) as Community Service & Outreach chair from 2017-2019 and as co-President from 2019-2022. He also served as the Director of Equity & Access for the Graduate & Professional Student Assembly (GAPSA) from 2020-2021, in addition to several other service and advisory roles at the department, school, and university levels.
Learn more about the Penn Graduate Leadership Awards and read the full list of recipients on the Grad Center at Penn website.