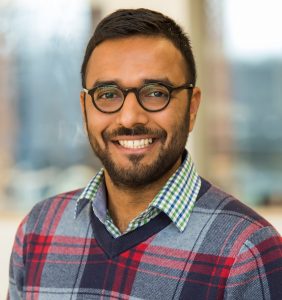 Yogesh Goyal, Ph.D.,  a postdoctoral researcher in Genetics and Bioengineering, has been selected as a 2021 STAT Wunderkind, which honors the "next generation of scientific superstars." Goyal's research is centered around developing novel mathematical and experimental frameworks to study how a rare subpopulation of cancer cells are able to survive drug therapy and develop resistance, resulting in relapse in patients. In particular, his work provides a view of different paths that single cancer cells take when becoming resistant, at unprecedented resolution and scale. This research aims to help devise novel therapeutic strategies to combat the challenge of drug resistance in cancer.
Goyal is a Jane Coffin Childs Postdoctoral Fellow in the systems biology lab of Arjun Raj, Professor in Bioengineering and Genetics at Penn. He will begin an appointment as Assistant Professor in the Department of Cell and Developmental Biology (CDB) in the Feinberg School of Medicine at Northwestern University in spring 2022.
Read the announcement in Penn Medicine News.