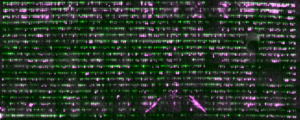 Penn Health-Tech's Nemirovsky Engineering and Medicine Opportunity (NEMO) Prize awards $80,000 to support early-stage ideas joining engineering and medicine. The goal of the prize is to encourage collaboration between the University of Pennsylvania's Perelman School of Medicine and the School of Engineering and Applied Science by supporting innovative ideas that might not receive funding from traditional sources.
This year, the NEMO Prize has been awarded to a team of researchers from Penn Engineering's Department of Bioengineering. Their project aims to develop a technology that can detect multiple cancer biomarkers in single cells from tumor biopsy samples.
As cancer cells grow in the body, one of the characteristics that influences tumor growth and response to treatment is cancer cell state heterogeneity, or differences in cell states. Methods that rapidly catalogue cell heterogeneity may be able to detect rare cells responsible for tumor growth and drug resistance.
Single-cell transcriptomics (scRNA-seq) is the standard method for studying cell states; by amplifying and analyzing the cell's complement of RNA sequences at a given time, researchers can get a snapshot of what proteins the cell is in the process of making. However, this method does not fully capture the function of the cell. The field of proteomics, which captures the actual protein content of cells along with post-translational modifications, provides a better picture of the cell's function, but single-cell proteomic methods with the same sensitivity as scRNA-seq do not currently exist.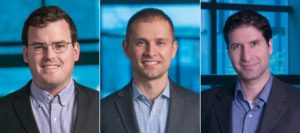 This collaborative project, which joins Assistant Professors Alex Hughes and Lukasz Bugaj, as well as Professor Andrew Tsourkas, aims to change that by developing multiplexed, sensitive and highly specific single-cell proteomics technologies to advance our understanding of cancer, its detection and its treatment.
This new technology, called scProteome-seq, builds from Hughes's previous work.
"My specific expertise here is as an inventor of single-cell western blotting, which is the core technology that our team is building on," says Hughes. "Single-cell proteomics technologies of this type have a track-record of commercial translation for applications in basic science and clinical automation, so our approach has a high potential for real-world impact."
The current technology from Hughes' lab separates proteins in cells by their molecular weight and "blots" them on a piece of paper. Improvements to this technology included in this project will remove the limitation of using light-emitting dyes to detect different proteins and instead use DNA barcodes to differentiate them.
Read the full story in Penn Engineering Today.