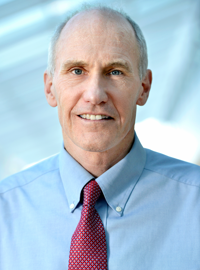 Carl June, MD, Professor in the Perelman School of Medicine and member of the Penn Bioengineering Graduate Group, was quoted in a recent press release  announcing a new international partnership between Penn Medicine (PSOM), the Children's Hospital of Pennsylvania (CHOP), and Costa Rica's CCSS, or the Caja Costarricense de Seguro Social (Social Security Program), to develop CAR T research in Costa Rica. June is a world renowned cancer cell therapy pioneer whose research led to the initial development and FDA approval of CAR T cell therapy:
"'At least 15,000 patients across the world have received CAR T cells, and dozens more clinical trials using this approach are in progress, for almost every major tumor type, but people in many parts of the globe still do not have access to treatment with these transformative therapies,' said Carl H. June, MD, the Richard W. Vague Professor in Immunotherapy and director of the Center for Cellular Immunotherapies in Penn's Perelman School of Medicine. "We are honored to work with our colleagues in Costa Rica in hopes of building a path for patients in underserved areas to have the opportunity to benefit from clinical research programs offering this personalized therapy.'"
Read the the announcement in Penn Medicine News.