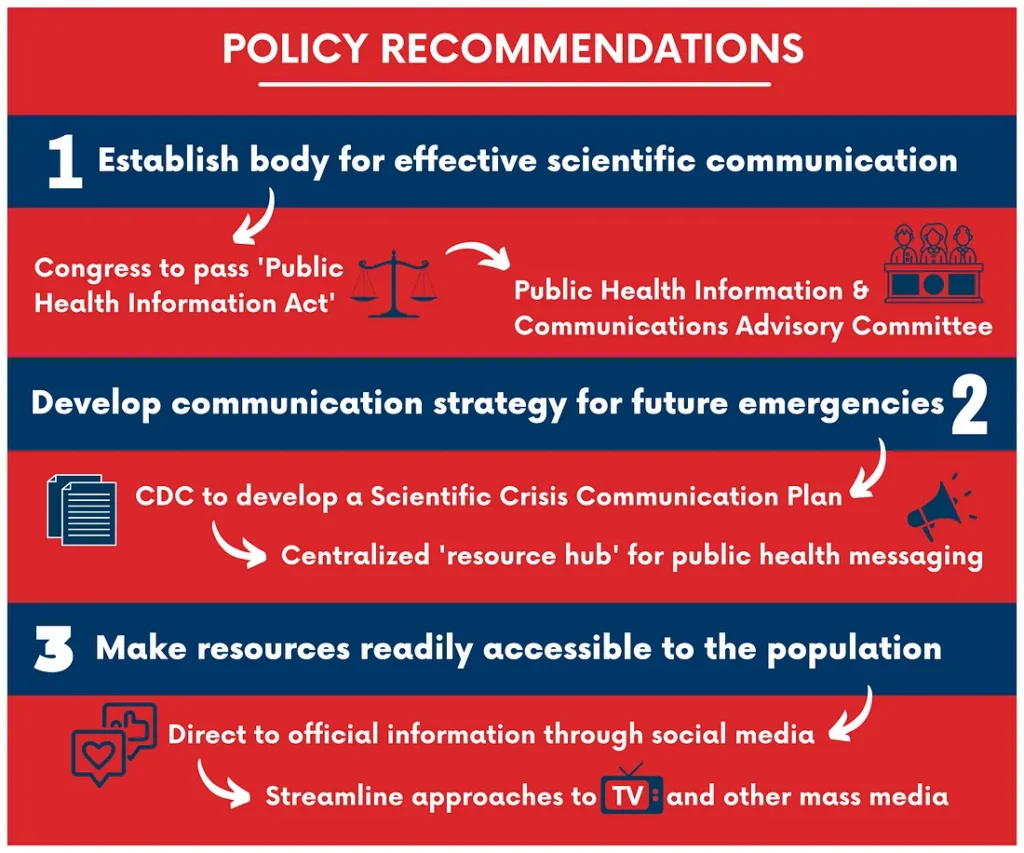 Three graduate students in Bioengineering have collaborated to craft a list of recommendations to improve science communication during national health emergencies.
Doctoral students Miles J. Arnett, Dimitris Boufidis, and Melanie Hilman are part of the Penn Science Policy and Diplomacy Group (PSPDG), student organization which creates opportunities for students to get hands-on experience in Science Policy, Diplomacy, and Communication.
Their brief reviews the public health response to the COVID-19 pandemic and recommends specific improvements to science policy and communication by national scientific institutions:
"The public health response to the pandemic was dramatically weakened by an uncoordinated communication strategy, inconsistent messaging, and fractured media environments. These shortcomings had a real human cost, with an estimated hundreds of thousands of Americans dying as a consequence of high rates of vaccine hesitancy. Now, in the aftermath of the pandemic, we have a chance to learn from this crisis and develop a more robust science communication infrastructure for future health emergencies."
Read "From Chaos to Clarity: Reinventing Science Communication After COVID-19" at Medium.