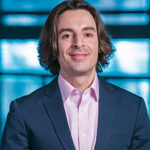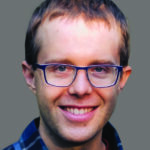 Michael J. Mitchell, J. Peter and Geri Skirkanich Assistant Professor of Innovation in Bioengineering, and Kyle Vining, Assistant Professor in Materials Science and Engineering and in Penn Dental Medicine and member of the Penn Bioengineering Graduate Group, have been awarded the second-annual IDEA (Innovation in Dental Medicine and Engineering to Advance Oral Health) Prize, issued by the Center for Innovation & Precision Dentistry (CiPD) and Penn Health-Tech.
"Through their collaborative research, they are aiming to develop next-generation treatments for dental caries (tooth-decay) using lipid nanoparticles, the same delivery vehicles employed in the mRNA COVID-19 vaccine technology.

'This project shows the type of innovative ideas and collaborations that we are kickstarting through the IDEA prize,' says Dr. Michel Koo, co-director of the CiPD and Professor at Penn Dental Medicine. 'This is a great example of synergistic interaction at the interface of engineering and oral health' adds Dr. Kate Stebe, co-director of the CiPD and Professor at Penn Engineering."
Read the full announcement in Penn Dental Medicine News.