by Ethan Zhao, Bioengineering '19; and Jason Grosz, Bioengineering '19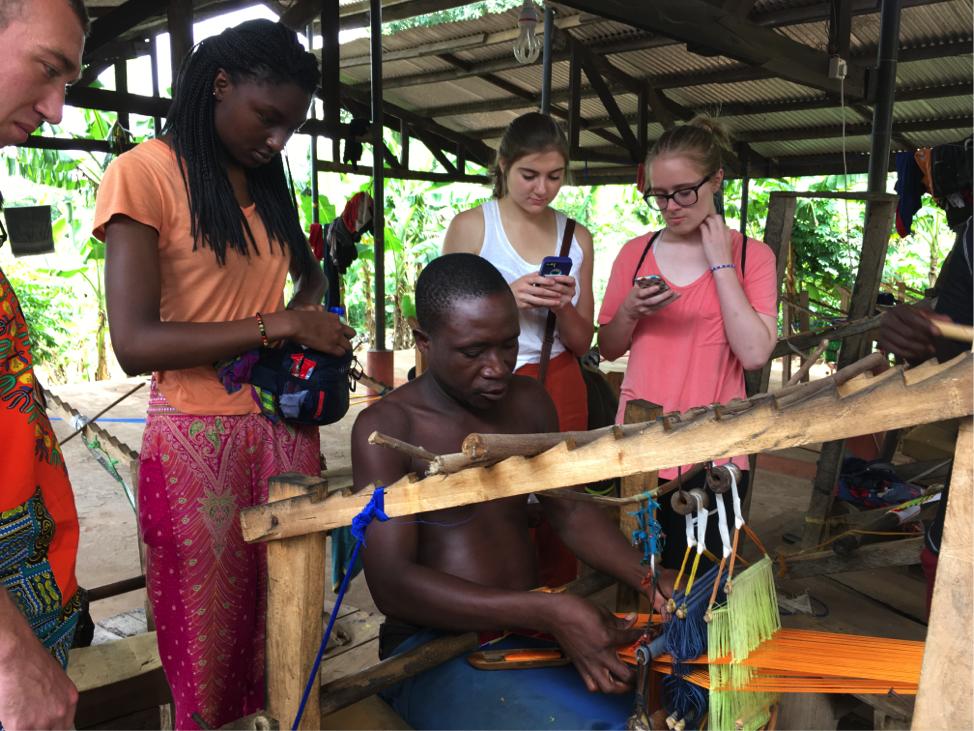 David Issadore, a faculty member in the Department of Bioengineering at the University of Pennsylvania teaches an engineering course ENGR566 – Appropriate Point of Care Diagnostics. As part of this course, he and Miriam Wattenberger from CBE, have taken nine Penn students, most of them majoring in Bioengineering, to Kumasi, Ghana, to study the diagnosis of pediatric tuberculosis. While in Ghana, these students are blogging daily on their experiences.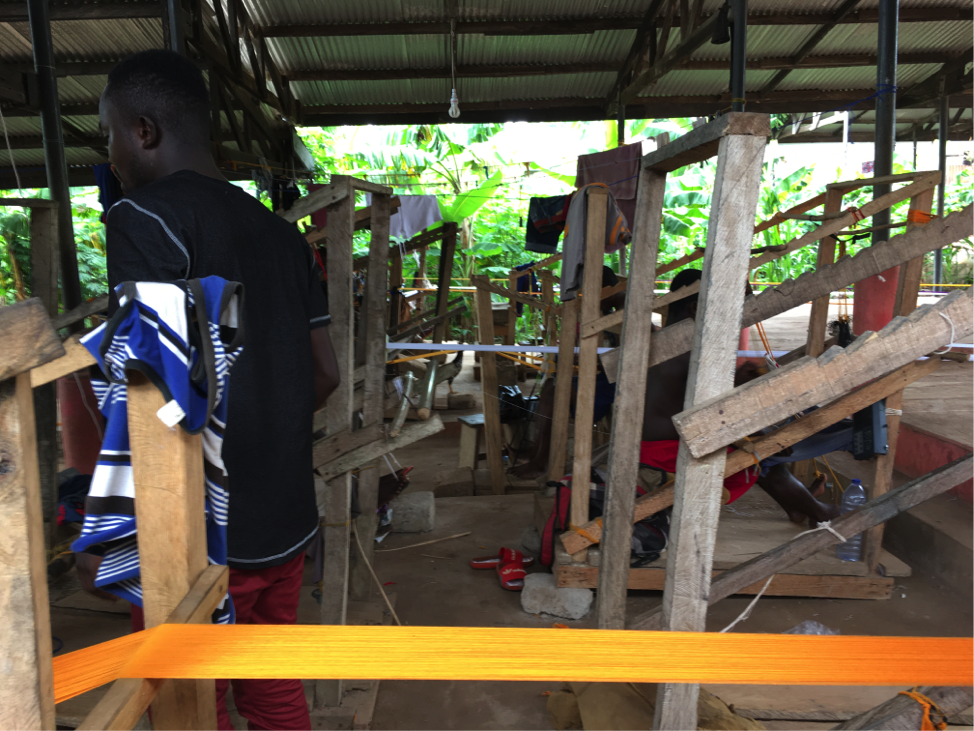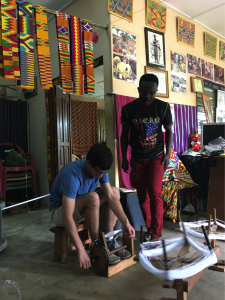 Today, we went to see how Kente cloth is made.  Kente is a special ceremonial cloth, often woven with a story or message in the pattern.  Our tour guide showed us several different kinds of fabric they use, including wool, polyester, and cotton, and demonstrated how they are threaded from the original material with a wooden, hand-operated machine.  Next, he brought us to see the Kente cloth weavers at work.  It was incredible to see the speed and skill with which the weavers passed the shuttles back and forth between the strands of fabric to create a pattern, while Ghanaian (and sometimes American) pop blared from their handheld radios.  Finally, he showed us the land where plants like cacao trees and cotton plants grow.  After the tour, we bought a colorful assortment of Kente cloths, bow ties, and wallets.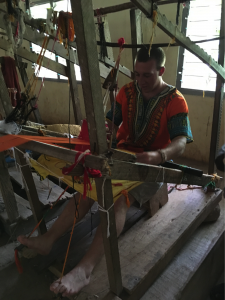 Next, we went to a series of wood shops to buy various carved wooden souvenirs and to practice our bargaining skills.  As we stepped outside the bus, we were immediately surrounded by dozens of shopkeepers, not-so-gently coercing us to check out their own shops.  Since there were no listed prices, the prices for everything bought were the result of bargaining.  Shopkeepers would often present us with relatively high initial prices, only to offer us "discounts" since we were students or "friends" to make us feel like we were getting a great deal. Overall, it was an overwhelming but exhilarating experience to fight for a price on every good we bought.