by Ethan Zhao, Bioengineering '19; and Jason Grosz, Bioengineering '19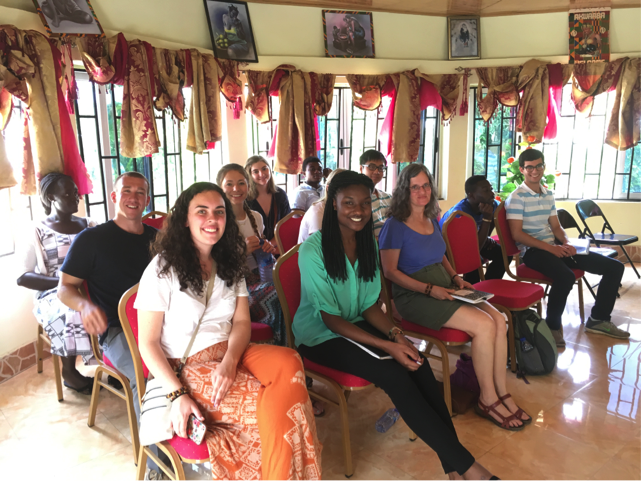 David Issadore, a faculty member in the Department of Bioengineering at the University of Pennsylvania teaches an engineering course ENGR566 – Appropriate Point of Care Diagnostics. As part of this course, he and Miriam Wattenberger from CBE, have taken nine Penn students, most of them majoring in Bioengineering, to Kumasi, Ghana, to study the diagnosis of pediatric tuberculosis. While in Ghana, these students are blogging daily on their experiences.
One of the main objectives of this trip has been to observe the impact of limited resources on the ability of hospitals to treat diseases.  However, today, we left the Western perspective on medicine to take a look at alternative methods of treating disease, visiting an herbalist and a fetish priestess.  Upon entering the herbalist's compound, we were struck by the size and upkeep of his residence, giving off the impression of wealth.  Interestingly, he claimed that he does not charge for treatment but instead only asks that people pay if the treatment works.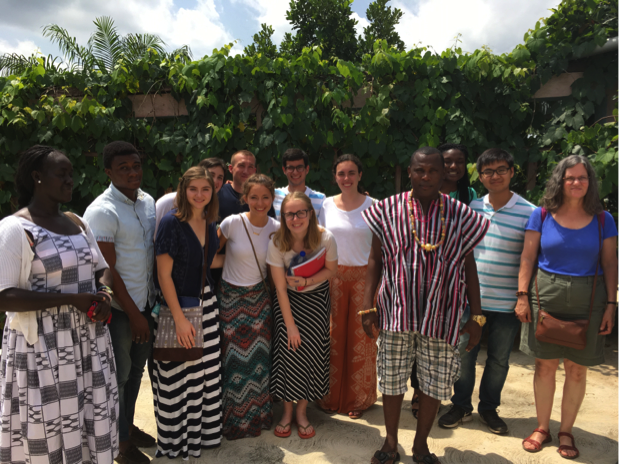 He often quoted the Bible and claimed that he got the gift of "sight" from God— sight that allows him to see the diseases that different plants could be capable of healing.  For example, he explained that, even though grapes are not indigenous to the region, he could see that they would be good for healing cardiac problems, from hypertension to cardiac disease to even cardiac arrest.  Coconuts represented the human head; therefore, the skin of the coconut could heal problems associated with the skin, the shell could heal problems associated with bone, the coconut meat could help to heal the brain, and the water inside could heal problems associated with the blood.  He also claimed that he can cure HIV/AIDS and cancer regardless of how serious the patient's condition is.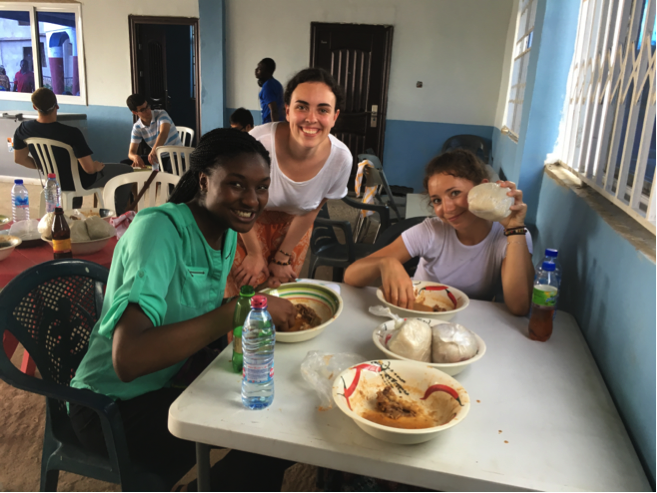 After visiting the herbalist, we visited a fetish priestess. Similar to the herbalist, she had appeared to be extremely wealthy. She had a large house on a large plot of land next to a river and was in the process of developing a hotel/resort for her patients across the road. The priestess treated us extremely nicely, fed us lunch, and let us relax at her resort. We didn't have time, however, to speak to her about her spiritual beliefs and practices, so we returned to KNUST. We planned to visit her again the next day to discuss her beliefs.