by Danielle Tsougarakis, Bioengineering '20; and Kate Panzer, Bioengineering '18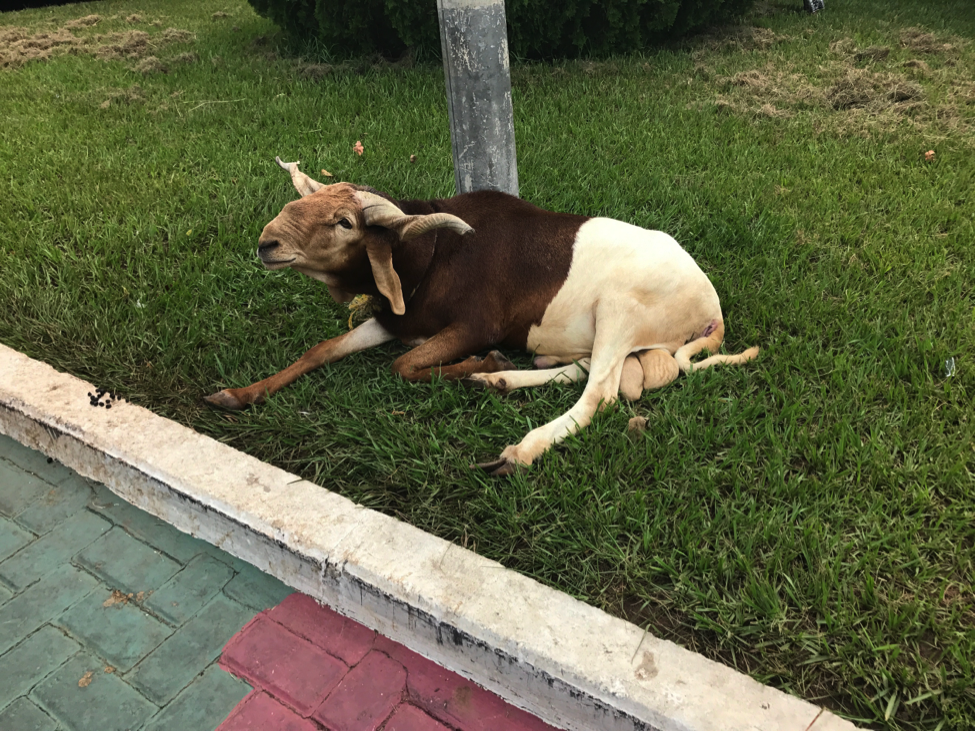 David Issadore, a faculty member in the Department of Bioengineering at the University of Pennsylvania teaches an engineering course ENGR566 – Appropriate Point of Care Diagnostics. As part of this course, he and Miriam Wattenberger from CBE, have taken nine Penn students, most of them majoring in Bioengineering, to Kumasi, Ghana, to study the diagnosis of pediatric tuberculosis. While in Ghana, these students are blogging daily on their experiences.
Today we had the honor of meeting Otumfuo Nana Osei Tutu II, the current Asante (also spelled Ashanti) king. The Ashanti Region is one of Ghana's 10 administrative regions and expands across the southern part of the country. Once a large empire, the Ashanti kingdom now serves as a state union. After getting off the bus, we walked through the scenic palm tree-lined palace grounds, observing beautiful peacocks roaming the gardens. We entered the historic Asante museum and toured through generations of leaders, seeing sculptures of past kings, ancient artifacts, sacred Kente cloths, and more. Afterwards, we gathered outside the king's palace, awaiting his presence. Many guests were dressed in their finest traditional African garb. We donned our vibrantly colored dashikis and other newly acquired traditional clothing. Groups of guests went up to the king and presented him with various gifts. Our group brought some high-quality Coca-Cola and Malta beverages, while other groups garnished him with bottles of wine, spirits, and even a large majestic ram. We all had the opportunity to individually bow to the king and shake his hand.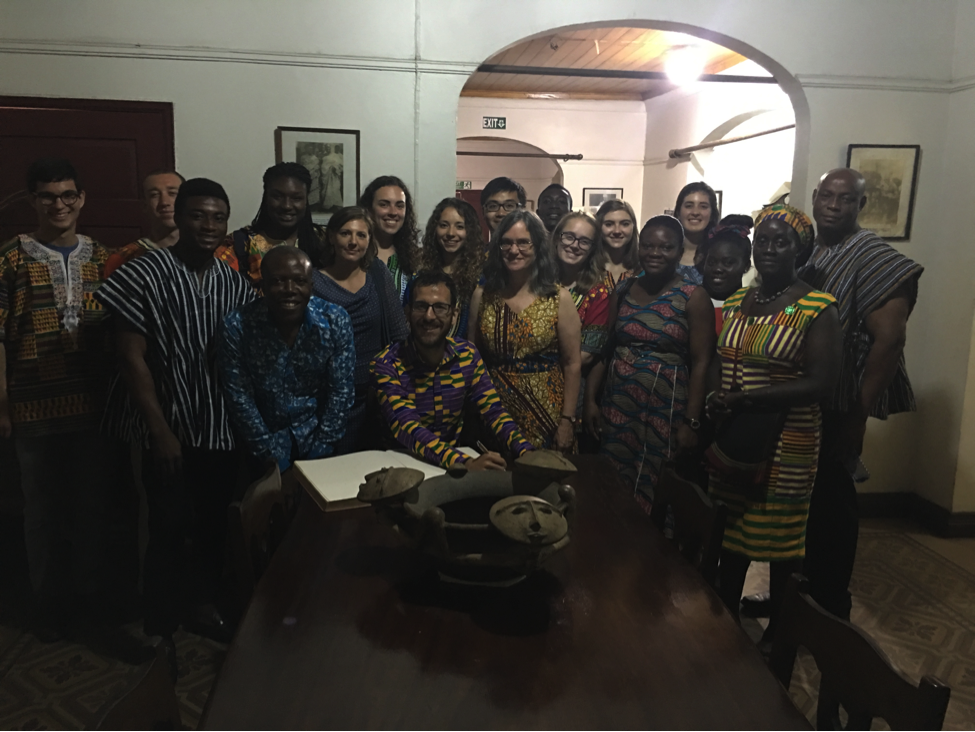 Following our royal visit to meet the king, we returned to KCCR and attended to our laundry and assignments. Some of us went for a run before dinner and got caught in a torrential downpour. We have come to know that such rapid onset of rain is quite common in Ghana, particularly during the rainy season. Despite the quick change in weather, the rain was cool and refreshing as we ran throughout the expansive campus.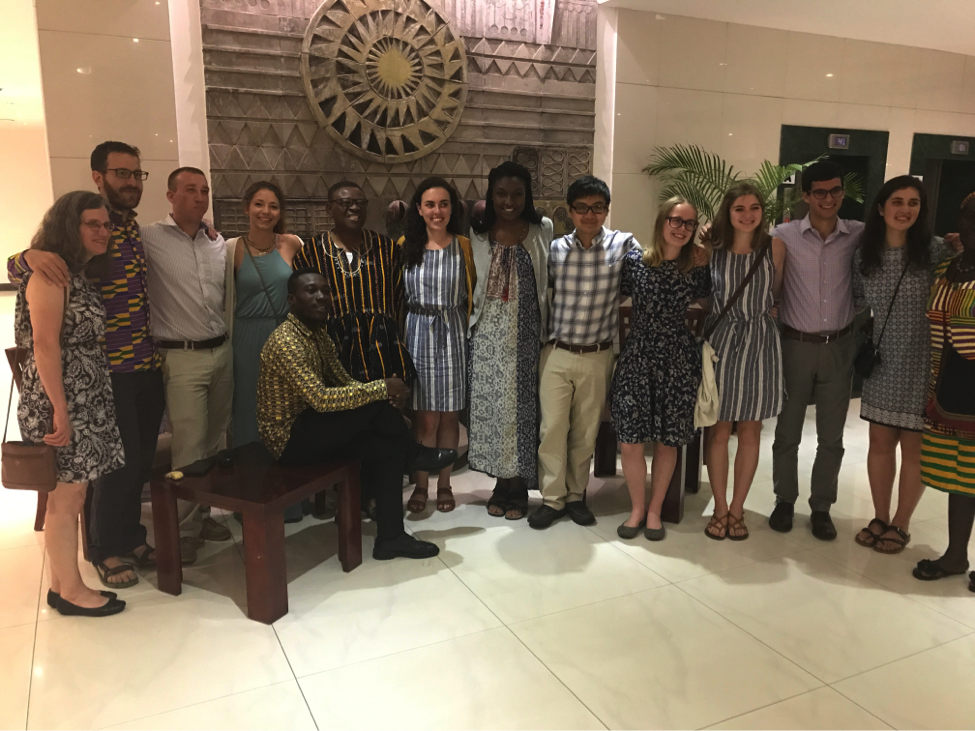 In the evening, we had our own feast fit for royalty at a fancy hotel called the Golden Tulip (shout-out to Dr. Eke for the special connection). The restaurant in the hotel reminded us more of a Western-style arrangement, with a wide variety of international food, including salad, noodles, squid, and fruit, along with American pop music playing lightly in the background. Even dessert was served, including caramel flan, red velvet cake, and cheesecake, which is a rare sight in Ghana.