by Kaila Helm, Biological Basis of Behavior '20; and Hope McMahon, Chemical and Biomolecular Engineering '18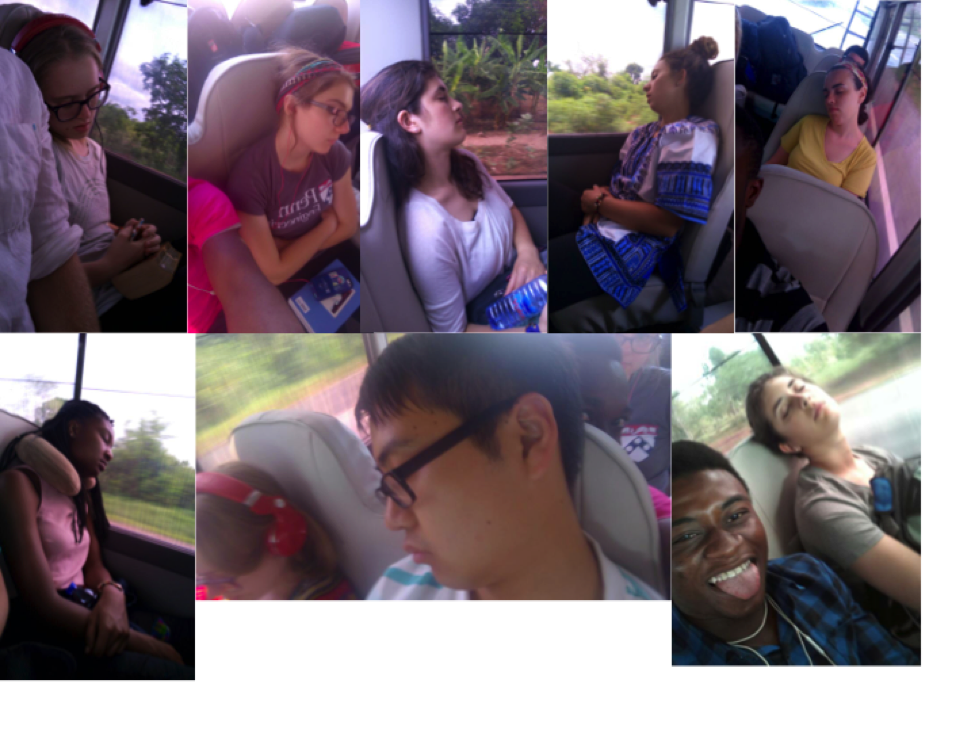 David Issadore, a faculty member in the Department of Bioengineering at the University of Pennsylvania teaches an engineering course ENGR566 – Appropriate Point of Care Diagnostics. As part of this course, he and Miriam Wattenberger from CBE, have taken nine Penn students, most of them majoring in Bioengineering, to Kumasi, Ghana, to study the diagnosis of pediatric tuberculosis. While in Ghana, these students are blogging daily on their experiences.
This morning we ended our three-day trip to Mole National Park. For breakfast, we had omelets and toast with some spread for bread and jam paired with our usual combination of coffee, tea, or Milo (Australian chocolate milk). After packing up the bus with water in hand, we set out for another long car ride (but not before seeing some elephants swimming in the lake and baboons leisurely walking around the property). On the way back to Kumasi, we stopped at a rest stop to use the washroom and have another delicious Ghanaian meal. Some ate jollof rice and chicken; others were more adventurous with goat and fufu with peanut soup. After our long journey, we arrived back to KNUST, pleasantly surprised by the petrichor and rainbows after a brief burst of rain.
A few of us decided to take a walk around campus, stopping by a convenience store and walking around the Guss Hostel. When we arrived back at KCCR, we soon learned we would be joining Dr. Ellis for the evening. After greeting Dr. Ocek Eke, we all ran to our rooms to quickly change. We headed to dinner. There we tried different combinations of smoothies, with a fútbol game projected on a screen in the background. We ate a lot: chicken kebabs, gizzard, liver, joloff rice, fish, and even some French fries. To end our jam-packed day, we headed back to KCCR, greeted at the door by a praying mantis.