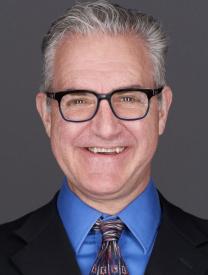 A.T. Charlie Johnson, Rebecca W. Bushnell Professor of Physics and Astronomy at the Penn School of Arts & Sciences, and member of the Penn Bioengineering Graduate Group has been working with a team of researchers on a new "electronic nose" that could help track the spread of COVID-19 based on the disease's unique odor profile. Now, similar research shows that vapors emanating from blood samples can be tested to distinguish between benign and cancerous pancreatic and ovarian cells. Johnson presented the results at the annual American Society of Clinical Oncology meeting on June 4 (Abstract # 5544):
"It's an early study but the results are very promising," Johnson said. "The data shows we can identify these tumors at both advanced and the earliest stages, which is exciting. If developed appropriately for the clinical setting, this could potentially be a test that's done on a standard blood draw that may be part of your annual physical."
Read the full story in Penn Medicine News.