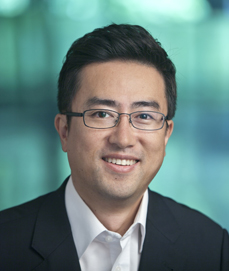 Dan Huh, Wilf Family Term Assistant Professor in the Penn Department of Bioengineering, has received the Cancer Research Institute (CRI) Technology Impact Award. Dr. Huh, whose research attempts to model cancer-immune cell interactions in microphysiological systems, will receive $1 million over the next three years for direct costs of his research.
"This award will provide us with an exciting opportunity to explore the potential of our organ-on-a-chip technology for the study of cancer immunotherapy, which is one of the most promising yet poorly understood clinical strategies for cancer treatment," Dr. Huh said. "I am honored to receive this major award and excited with the prospect of contributing to this rapidly emerging area of medicine using innovative bioengineering technologies."
Join us in congratulating Dr. Huh!