by Sophie Burkholder
Louisiana Tech Sends First All-Female Team to RockOn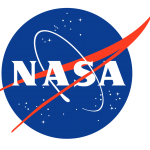 A team of faculty and students from Louisiana Tech University will participate in RockOn, a NASA-sponsored workshop on rocketry and engineering. Mechanical Engineering Lecturer Krystal Corbett, Ph.D., and Assistant Professor of bioengineering Mary Caldorera-Moore, Ph.D., will work together to lead the university's first team of three all-female students at the event. At the program, they will have the chance to work on projects involving components of spacecraft systems, increasing students' experience in hands-on activities and real-world engineering.
Refining Autism Treatments Using Big Data
Though treatments like therapy and medication exist for patients with autism, one of the biggest challenges that those caring for these patients face is in measuring their effects over time. Many of the markers of progress are qualitative, and based on a given professional's opinion on a case-by-case basis. But now, a team of researchers from Rensselaer Polytechnic Institute (RPI) hopes to change that with the use of big data.
Juergen Hahn, Ph. D., and his lab recently published a paper in Frontiers in Cellular Neuroscience discussing their findings in connecting metabolic changes with behavioral improvements in autistic patients. Their analysis looks for multiple chemical and medical markers simultaneously in data from three distinct clinical trials involving metabolic treatment for patients. Being able to quantitatively describe the effects of current autism treatments would revolutionize clinical trials in the field, and lead to overall better patient care.
Penn Engineers Can Detect Ultra Rare Proteins in Blood Using a Cellphone Camera
One of the frontiers of medical diagnostics is the race for more sensitive blood tests. The ability to detect extremely rare proteins could make a life-saving difference for many conditions, such as the early detection of certain cancers or the diagnosis of traumatic brain injury, where the relevant biomarkers only appear in vanishingly small quantities. Commercial approaches to ultrasensitive protein detection are starting to become available, but they are based on expensive optics and fluid handlers, which make them relatively bulky and expensive and constrain their use to laboratory settings.
Knowing that having this sort of diagnostic system available as a point-of-care device would be critical for many conditions — especially traumatic brain injury — a team of engineers led by Assistant Professor in the Department of Bioengineering, David Issadore, Ph.D., at the University of Pennsylvania have developed a test that uses off-the-shelf components and can detect single proteins with results in a matter of minutes, compared to the traditional workflow, which can take days.
Read the full story on Penn Engineering's Medium blog.
Treating Cerebral Palsy with Battery-Powered Exoskeletons
Cerebral palsy is one of the most common movement disorders in the United States. The disorder affects a patient's control over even basic movements like walking, so treatments for cerebral palsy often involve the use of assistive devices in an effort to give patients better command over their muscles. Zach Lerner, Ph.D., is an Assistant Professor of Mechanical Engineering and faculty in Northern Arizona University's Center for Bioengineering Innovation whose research looks to improve these kinds of assistive devices through the use of battery-powered exoskeletons.
Lerner and his lab recently received three grants, one each from the National Institute of Health (NIH), the National Science Foundation (NSF), and the Arabidopsis Biological Resource Center, to continue their research in developing these exoskeletons. Their goal is to create devices with powered assistance at joints like the ankle or knee to help improve patient gait patterns in rehabilitating the neuromuscular systems associated with walking. The team hopes that their work under these new grants will help further advance treatment for children with cerebral palsy, and improve overall patient care.
People & Places
David Aguilar, a 19-year-old bioengineering student at Universitat Internacional de Catalunya made headlines recently for a robotic prosthetic arm that he built for himself using Lego pieces. Due to a rare genetic condition, Aguilar was born without a right forearm, a disability that inspired him to play with the idea of creating his own prosthetic arm from age nine. His design includes a working elbow joint and grabber that functions like a hand. In the future, Aguilar hopes to continue improving his own prosthetic designs, and to help create similar versions of affordable devices for other patients who need them.
This week, we would like to congratulate two recipients of the National Science Foundation's Career Awards, given to junior faculty that exemplify the role of teacher-scholars in their research. The first recipient we'd like to acknowledge is the University of Arkansas' Kyle Quinn, Ph.D., who received the award for his work in developing new image analysis methods and models using the fluorescence of two metabolic cofactors. Dr. Quinn completed his Ph.D. here at Penn in Dr. Beth Winkelstein's lab, and received the Solomon R. Pollack Award for Excellence in Graduate Bioengineering Dissertation Research for his work.
The second recipient of the award we wish to congratulate is Reuben Kraft, Ph.D., who is an Assistant Professor in Mechanical and Biomedical Engineering at Penn State. Dr. Kraft's research centers around developing computational models of the brain through linking neuroimaging and biomechanical assessments. Dr. Kraft also collaborates with Kacy Cullen, Ph.D., who is a secondary faculty member in Penn's bioengineering department and a member of the BE Graduate Group faculty.
Finally, we'd like to congratulate Dawn Elliott, Ph.D., on being awarded the Orthopaedic Research Society's Adele L. Boskey, PhD Award, awarded annually to a member of the Society with a commitment to both mentorship and innovative research. Dr. Elliott's spent 12 years here at Penn as a member of the orthopaedic surgery and bioengineering faculty before joining the University of Delaware in 2011 to become the founding director of the bioengineering department there. Her research focuses primarily on the biomechanics of fibrous tissue in tendons and the spine.