When the COVID-19 pandemic began taking hold in the United States, one of the first "superspreader" events was an academic conference. Such conferences have long been a primary way for researchers to share new findings and launch collaborations, but with thousands of people from around the world, indoors and in close proximity, it quickly became clear that the traditional format for these events would need to radically change.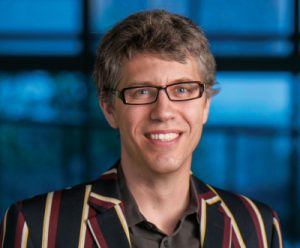 Konrad Kording, a Penn Integrates Knowledge Professor with appointments in the departments of Bioengineering and Computer and Information Science in Penn Engineering and the Department of Neuroscience at Penn's Perelman School of Medicine, was ahead of the curve on this shift. With the issues of prohibitive costs and environmental impact of travel in mind, Kording had already started brainstorming ways of reinventing the traditional conference format when the pandemic made it a necessity.
The resulting event, Neuromatch, involved algorithmically analyzing participants' work in order to connect researchers who might not otherwise meet. Building on the success of that "unconference," Kording and his colleagues launched the Neuromatch Academy, a free-ranging online summer school organized around the same principles.
Ashley Juavinett writing for The Simons Collaboration on the Global Brain, recently dug into how Neuromatch was able to pull together 1,750 students from 70 countries in a matter of months:
Kording already had experience quickly pulling together online events. Early in the pandemic, together with Dan Goodman, Titipat Achakulvisut and Brad Wyble, he developed an online 'unconference,' which featured both lectures and a virtual networking component designed to mimic the in-person interactions that make conferences so valuable. (For more, see "Designing a Virtual Neuroscience Conference.") Soon after, they decided to spin that success into a full-fledged summer school offering live lectures with top computational neuroscientists, guided coding exercises to teach mathematical approaches to neural modeling and analysis, and community support from mentors and teaching assistants (TAs).
The result was a summer school with well-designed content, a diverse student body, including participants from U.S.-sanctioned Iran, and a determined group of organizers who managed to pull off the most inclusive computational neuroscience school yet. NMA now has its eye on a future with even broader representation across countries, languages and skill levels. This year has been incredibly difficult for many, but NMA has provided an important precedent for how to collaborate across, and even dismantle, all sorts of barriers.
Continue reading "The Self-Organized Movement to Create an Inclusive Computational Neuroscience School" at The Simons Collaboration on the Global Brain.
Originally posted on the SEAS blog. Media contact Evan Lerner.