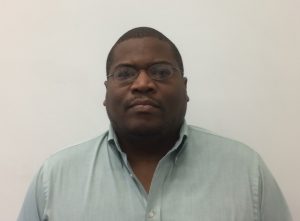 The Department of Bioengineering is proud to congratulate Whelton Miller, Ph.D., a former BE Postdoctoral Fellow, on his appointment as an Assistant Professor in the Department of Medicine in the Health Sciences Division at Loyola University. Miller's appointment began in January 2020.
Miller received his B.S. in Biochemistry in 2001 from the University of Delaware where he worked under the supervision of Dr. Douglass F. Taber. After graduation, he worked in industry as a synthetic organic chemist for a pharmaceutical company. After three years of industry experience, he returned to academia to complete a Ph.D. in Theoretical/Computational Chemistry from the University of the Sciences in Philadelphia in 2012.
After graduate school, he was given a unique opportunity through Penn's Postdoctoral Opportunities in Research and Teaching (PennPORT) program, an NIH-sponsored, Institutional Research and Academic Career Development Award (IRACDA) postdoctoral fellowship. In addition to Miller's responsibilities through the PennPORT program, he served on the Biomedical Postdoctoral Council (BPC), as well as chair of the Engineering PostDoc Association (EpoD). He has worked closely with the Physician Scientist Training Program (PSTP) as a mentor to a high school student, as well as a program guest speaker. This allowed Miller to be a Postdoctoral Research Fellow in the Department of Bioengineering at Penn in the Radhakrishnan Lab – led by BE Department Chair Ravi Radhakrishnan – which focuses on the interface between chemical physics and molecular biology.
Miller has also gained experience in various affiliated appointments, serving as an Assistant Professor in the Department of Chemistry and Physics at Lincoln University (2015-2019), and is currently an Adjunct Assistant Professor in the Department of Chemical and Biomolecular Engineering (CBE) at Penn and an Adjunct Professor in Biomedical Engineering at the University of Ghana in Accra.
Miller joined Loyola University in Chicago, IL in the summer of 2019. Now in his new faculty position, Miller continues to work on collaborative research projects and include colleagues at Instituto Tecnológico de Santo Domingo, the University of Pennsylvania, Lincoln University, University of Ghana, and the University of the Sciences. His current research involves using computational chemistry techniques for theoretical design and study of organometallic and inorganic compounds, protein ligand interactions, and structural electronic effects. His goal is to employ several computational techniques to understand, as well as predict, molecular interactions, such as protein-ligand interactions and protein-protein interactions. Miller says he is always looking forward to more opportunities for minority student development and enrichment in the STEM-related disciplines. Congratulations, Dr. Miller!