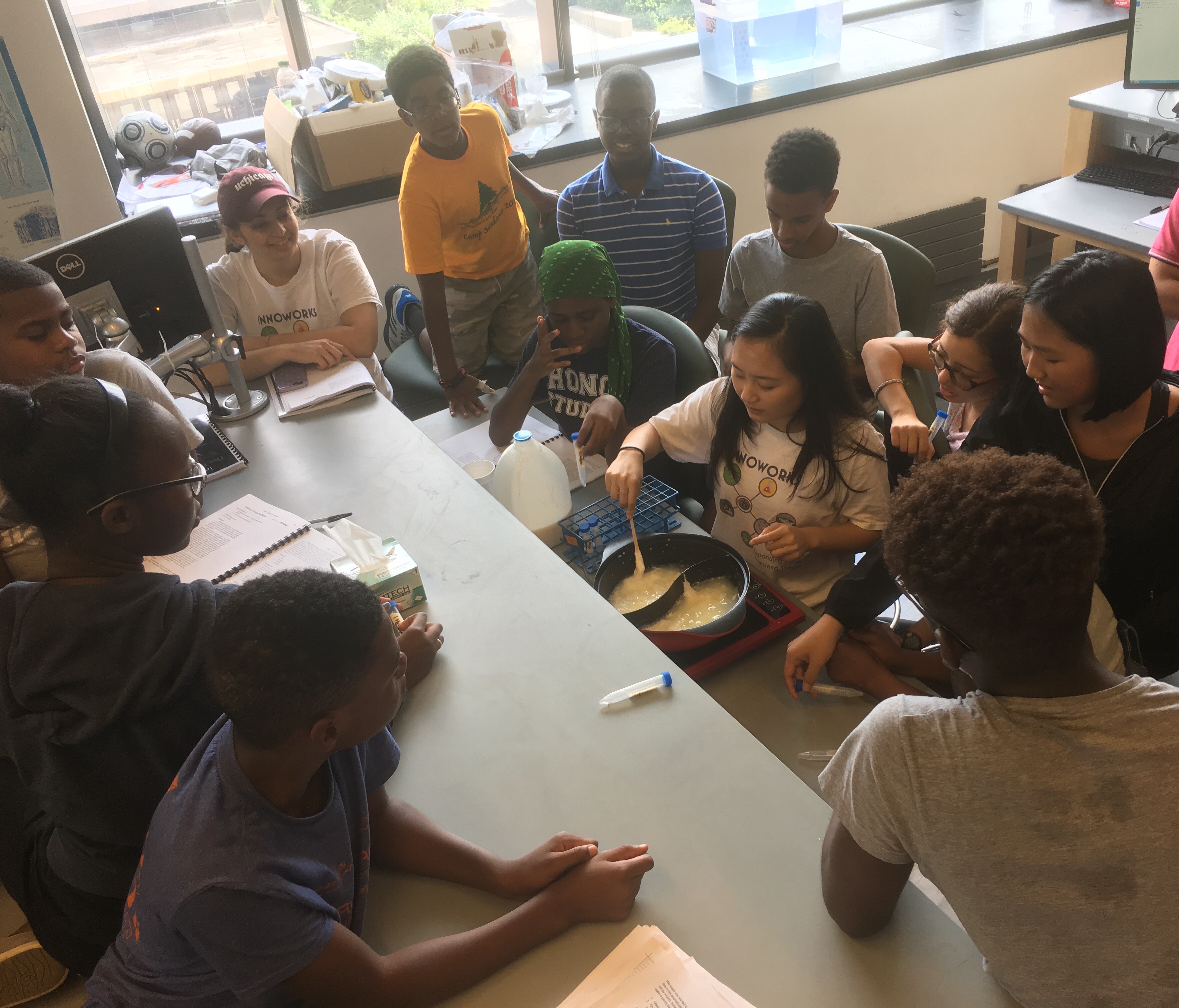 The week of August 21-25, 20 students from area middle schools visited Penn to participate in InnoWorks, an educational initiative of the United InnoWorks Academy (UIA), a non-profit organization founded in 2003 by William Hwang, M.D., Ph.D., when he was an undergraduate engineering major at Duke.  Today, InnoWorks offers programs at 20 colleges and universities in the U.S. and Caribbean. In the program, undergraduate student volunteers host middle schoolers from disadvantaged backgrounds to foster the teenagers' interest in science and engineering.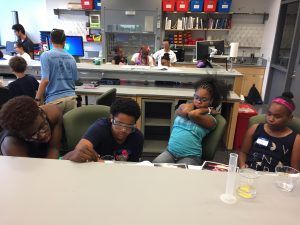 Each day of the week, from 9:15 a.m. to 5:00 p.m., the group of teens attended presentations, conducted experiments, and competed against one another in activities designed to have them apply the principles they learned about. Each day was dedicated to different topics: materials science on Monday; biology on Tuesday; chemistry and earth science on Wednesday; physics and computer science on Thursday; and a wrap-up day on Friday. In addition, over the course of the week, the students were scored for their activities, with a winner announced at the end of the week.
For instance, on Friday, students participating in InnoWorks competed in the Egg Drop Challenge. Using materials provided for them, the students designed their own parachutes for eggs, which they used in dropping the eggs from the second floor of Skirkanich Hall to the ground floor. The students did so well that the competition had to be extended to the third floor.
On another day, Dr. Kushol Gupta, a research assistant professor at Penn conducting research on HIV and assistant director of the Penn Band, talked to the students about the physics of music. Sarah Tang and Monroe Kennedy of Dean Vijay Kumar's GRASP lab discussed the current state of robotics and drones and showed video clips of some of their work. It was among the most popular popular parts of the week.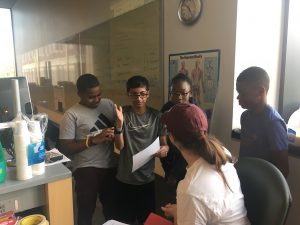 Here at Penn, the codirectors of the
chapter
are Jacqueline Valeri, a senior
bioengineering
major, and Monica Shen, a senior biology major. Asked about InnoWorks this year, Jackie said, "The InnoWorks program is a great camp to be involved with because the hands-on, interactive engagement really gets our students excited about science. We try to do really minimal lecturing time and maximize the opportunity for the students to actually do experiments, demonstrations, and design challenges. As codirector of this year's program, it was really awesome to see what a great group of students we had this year and how they flourished throughout the week. This is my third year participating in Penn's InnoWorks chapter and it has been one of the most rewarding, fun experiences that I've had at Penn!"