by Sophie Burkholder
One way to measure the success or influence of a researcher is to consider how many times they're cited by other researchers. Every published paper requires a reference section listing relevant earlier papers, and the Web of Science Group keeps track of how many times different authors are cited over the course of a year.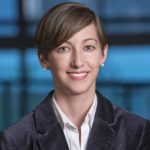 In 2019, two members of the Penn Bioengineering department, Jason Burdick, Ph.D., and Danielle Bassett, Ph.D., were named Highly Cited Researchers, indicating that each of them placed within the top 1% of citations in their field based on the Web of Science's index. For the past year, only 6,300 researchers were recognized with this honor, a number that makes up a mere 0.1% of researchers worldwide. Bassett's lab looks at the use of knowledge, brain, and dynamic networks to understand bioengineering problems at a systems-level analysis, while Burdick's lab focuses on advancements in tissue engineering through polymer design and development.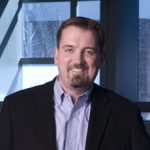 Burdick's and Bassett's naming to the list of Highly Cited Researchers demonstrates that their research had an outsized influence over current work in the field of bioengineering in the last year, and that new innovations continue to be developed from foundations these two Penn researchers created. To be included among such a small percentage of researchers worldwide indicates that Bassett and Burdick are sources of great impact and influence in bioengineering advancements today.