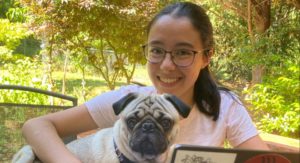 Catherine Michelutti, a junior in Bioengineering and Wharton and fellow in the Stavros Niarchos Foundation (SNF) Paideia Program, shared her virtual internship experience with the Orion Organisation, a healthcare NGO based in South Africa that provides for "the educational, training and therapeutic needs of children, youth and adults living with physical, psychosocial challenges, intellectual and neurological disabilities":
"My internship with the Orion Organization has prompted me to reflect on my identity in terms of where my passions and future career interests lie. My previous work experiences have all been in biomedical research fields, which is something I'm passionate about and want to continue doing throughout my career. However, working with Orion has opened my eyes to the realms of interdisciplinary work that comes with operating a healthcare NGO and the joys that come with it."
Read the full story in the Penn Abroad blog.