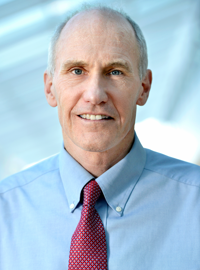 Carl June, MD, the Richard W. Vague Professor in Immunotherapy in the department of Pathology and Laboratory Medicine in the Perelman School of Medicine at the University of Pennsylvania, director of the Center for Cellular Immunotherapies at Penn's Abramson Cancer Center, and member of the Penn Bioengineering Graduate Group, received the $1 million Sanford Lorraine Cross Award for his groundbreaking work in developing chimeric antigen receptor (CAR) T cell therapy. June is a world renowned cancer cell therapy pioneer.
"Sanford Health, the only health system in the country to award a $1 million prize for achievements in the medical sciences, announced the award on April 13 at a special ceremony in Sioux Falls, South Dakota. The biennial award recognizes life-changing breakthroughs and bringing emerging transformative medical innovations to patients.

'This is a well-deserved and exciting award for one of Penn's most distinguished faculty members, whose pioneering research has reshaped the fight against cancer and brought fresh hope for both adults and children with the disease,' said J. Larry Jameson, MD, PhD, Executive Vice President of the University of Pennsylvania for the Health System and Dean of the Perelman School of Medicine. 'His contributions truly have been transformative for patients across the globe and taken the field of oncology in new and powerful directions.'"
Read the full story in Penn Medicine News.