Christopher B. Rodell completed his Ph.D. in Penn Bioengineering in 2016 and has since gone on to complete a postdoc at the Center for Systems Biology at Massachusetts General Hospital and Harvard Medical School. He is now an Assistant Professor in the School of Biomedical Engineering, Science and Health Systems at Drexel University. Chris caught up with the BE Blog to talk about his love of Philly and the Penn Bioengineering community: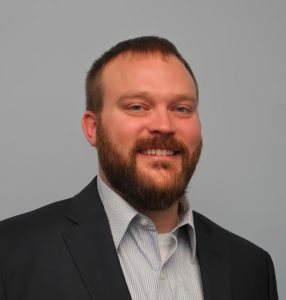 "Yes, Penn is a great place to study – it's full of brilliant instructors and classmates. No big surprises there. But Penn Bioengineering is so much more than that! It's a community with passion, grit, and great times that reflect the city as a whole.
I grew up in the South, so I didn't really know much about the school or Philly in general when I first visited. But what stood out to me was the people. From the professors to the grad students and even the other visiting students, nearly everyone I met was genuinely excited to talk about their work and just wanted to have a good time doing it. Looking back, I realize that's exactly what I needed to thrive in a research-based education. Whether studying for a class or pulling long hours at lab, it takes some grit to make it through an engineering degree. But being passionate and having others to share your excitement with make it fun. Penn Bioengineering is a really unique place where I always felt welcome to talk with anyone – the sense of community and openness is probably one of the biggest reasons for their great success in education, research, and productive collaboration.
Through my time at Penn, I was fortunate enough to work with Jason Burdick who is, as everyone told me, 'one of smartest and nicest people you'll ever meet.' I also had the opportunity to build a network of lifelong friends and mentors that span the school of engineering, the medical school, and the broader academic community of Philadelphia. These connections have continued to provide me a sense of community as I embark on an independent research career at Drexel, and I'm excited to be back in Philly!"
This post is part of BE's Alumni Spotlight series. Read more testimonies from BE Alumni on the BE website.