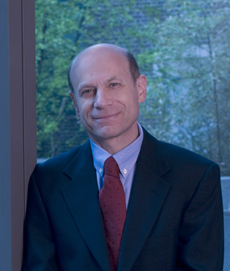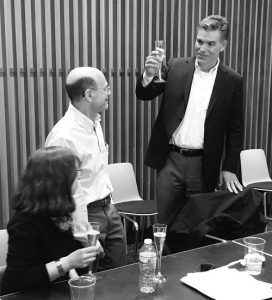 Daniel K. Bogen, MD, PhD, a professor in Penn's Department of Bioengineering, is retiring. A Harvard alumnus (AB, 1972;  PhD, 1977; MD, 1979). Dr. Bogen was the the first MD/PhD hired by the department in its history.  Starting at Penn in 1982, Dr. Bogen spent his entire career on the faculty.
Early in his career, Dr. Bogen focused on cardiac tissue mechanics and understanding the functional changes that occur to heart tissue after ischemic insult.  These publications were among the first to use finite element techniques to address the critical problem of how heart wall contraction changes after injury.  Some of these papers are continually cited even today. Motivated to work on practical and applied clinical bioengineering-based problems, Dr. Bogen transformed his research to build items that patients would use.  Rather than a timescale from discovery to application that can last decades for most academic researchers, Dr. Bogen's new direction allowed him to put items in the hands of patients within months.  In addition, Dr. Bogen's led the PENNToys program, a nationally known program designing toys for children with disabilities.
The passion for impact also extended into the classroom. Reimagining the laboratory education in bioengineering, he used NSF-sponsored funding to create a discovery-based educational experience for undergraduates. This laboratory educational experience became an international model program, copied by many highly ranked bioengineering/biomedical engineering programs. This educational program was the cornerstone of the proposal funded by the Whitaker Foundation, leading to the construction of Skirkanich Hall, the current home of the Department of Bioengineering, in 2006. As a testament to his gifts as an education, Dr. Bogen's teaching excellence was rewarded in 2005 with the Christian R. and Mary F. Lindback Award, which is the highest university teaching award bestowed by Penn.
Dr. Bogen will remain active in his retirement, and always enjoys hearing from alumni and students. Feel free to send him a congratulatory note — dan@seas.upenn.edu.