Each spring, the School of Engineering and Applied Science at the University of Pennsylvania hosts an awards recognition dinner to honor exceptional work in the school: The Faculty honor students for outstanding service and academics, while the students choose faculty members for their commitment to teaching and advising. This year, the Department of Bioengineering won big with honors for both our Department Chair and our undergraduates. Read about each of the award winners and see photos from the awards ceremony below. Congratulations to all the winners!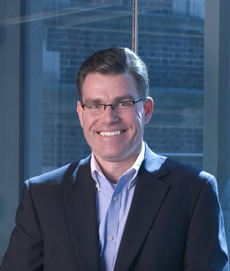 Dr. David F. Meaney, Solomon R. Pollack Professor and Chair of Bioengineering, was awarded with the Ford Motor Company Award for Faculty Advising, which recognizes "dedication to helping students realize their educational, career and personal goals." Dr. Meaney is beloved by the students in BE for his engaging teaching style, his commitment to student wellness and advancement, as well as his weekly Penn Bioengineering spin classes, and so we are delighted to see him recognized in this way by the wider student body  Read more about the award here and Dr. Meaney here.
Eshwar Inapuri (BAS 2019), a graduating senior completing his Bachelor of Applied Science degree in BE with minors in Biophysics and Chemistry, was awarded the Ben and Bertha Gomberg Kirsch Prize. This competitive award is decided by the SEAS faculty from among the Engineering undergraduate body and distinguishes a member of the B.A.S. senior class in  who "in applying the flexibility of the program, has created a personal academic experience involving the most creative use of the resources of the University."
The Hugo Otto Wolf Memorial Prize, awarded to one or more members of each department's senior class, distinguishes students who meet with great approval of the professors at large through "thoroughness and originality" in their work. This year, BE chose to share the award between Ethan Zhao (BSE 2019) and Shelly Teng (BSE 2019).
The Herman P. Schwan Award is decided by the Bioengineering Department and honors a graduating senior who demonstrates the "highest standards of scholarship and academic achievement." The 2019 recipient of the Schwan Award is Joseph Maggiore (BSE 2019).
Every year, four BE students are recognized with Exceptional Service Awards for their outstanding service to the University and their larger communities. Our winners this year are Dana Abulez (BSE 2019), Daphne Cheung (BSE 2019), Lamis Elsawah (BSE 2019), and Kayla Prezelski (BSE 2019). All four of these recipients are also currently in the Accelerated Master's program in BE.
And finally, BE also awards a single lab group (four students) with the Albert Giandomenico Award which reflects their "teamwork, leadership, creativity, and knowledge applied to discovery-based learning in the laboratory." This year's group consists of Caroline Atkinson (BSE 2019), Shuting (Sarah) Cai (BSE 2019), Rebecca Kellner (BSE 2019), and Harrison Troche (BSE 2019).
A full list of SEAS award descriptions and recipients can be found here.