By Sandy Tang, Bioengineering '19; Eliza Culp, Fine Arts '20; and Jessica Fan, Biotechnology MS '18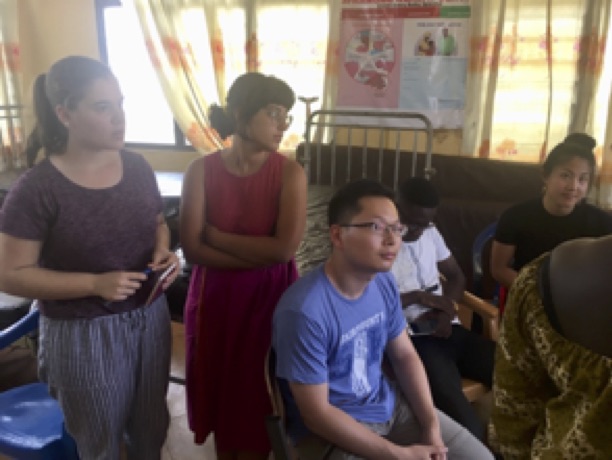 After a delicious breakfast, we headed out to Afrancho Health Center, a rural health center about an hour away that specializes in maternal ante-natal care. There we talked with the head nurse about their internal processes and the general work flow of the center, as well as general practices for maternal healthcare. She showed us several examples of blank paperwork used to register expecting mothers and their medical history, which was very helpful to our understanding of their process. From our conversation, we learned to identify and categorize pregnancies as high risk based on conditions such as anemia, hypertension and preeclampsia, hepatitis, teenage pregnancy, and timing of pregnancy.
The Afrancho Health Center sees all women once a month during pregnancy and weekly during the last month before delivery. Sonograms are done at each visit. Diagnostic tests are also run when the women initially come in to screen for risk factors and conditions. The center also provides educational materials on nutrition, safe delivery practices, and other important information. In addition to speaking with the head nurse, the center kindly arranged for us to speak to patients with their consent to gain a better understanding of each of the high-risk factors identified by the center. Afterwards, we got a glimpse of their delivery rooms, as well as the laboratory spaces where they are able to run several diagnostic tests for the center. They are able to provide these services, but they need more staff, an ambulance system, a reliable power source, bigger facilities, and lab machinery.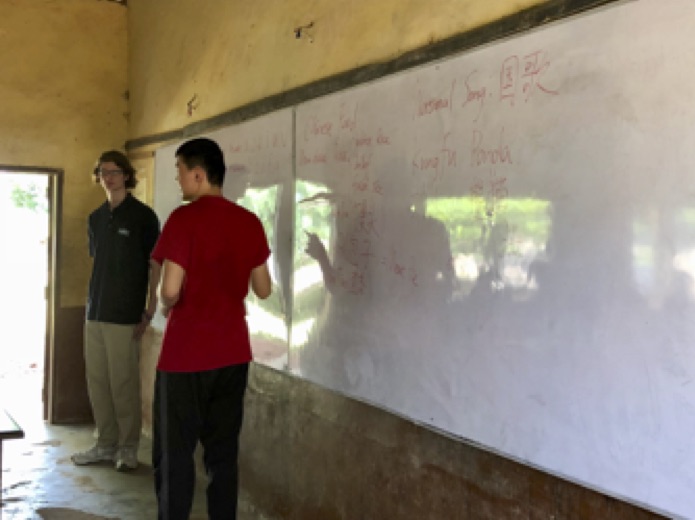 After lunch on the road, we arrived at the Kokoben Municipal Assembly school. We continued to assist with their classroom lessons, including English grammar, math, and physics, and we also introduced some new topics, such as Chinese and art. The kids were wonderful and very active participants. We look forward to working with them again on Monday.
We also look forward to re-visiting the health center in two weeks to follow up on some cases.