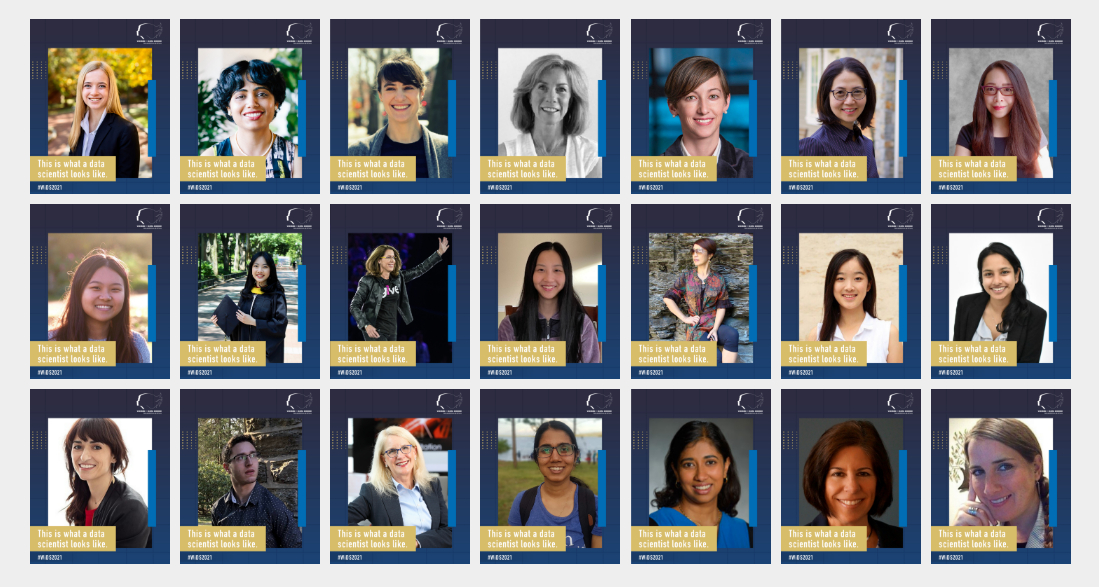 Last month, the second annual Women in Data Science (WiDS) @ Penn Conference virtually gathered nearly 500 registrants to participate in a week's worth of academic and industry talks, live speaker Q&A sessions, and networking opportunities.
Hosted by Penn Engineering, Analytics at Wharton, Wharton Customer Analytics and Wharton's Statistics Department, the conference's theme — "This is What a Data Scientist Looks Like" – emphasized the depth, breadth, and diversity of data science, both in terms of the subjects the field covers and the people who enter it.
Following welcoming remarks from Erika James, Dean of the Wharton School, and Vijay Kumar, Nemirovsky Family Dean of Penn Engineering, the conference began with a keynote address from President of Microsoft US and Wharton alumna Kate Johnson.
Conference sessions continued throughout the week, featuring panels of academic data scientists from around Penn and beyond, industry leaders from IKEA Digital, Facebook and Poshmark, and lightning talks from students speakers who presented their data science research.
All of the conference's sessions are now available on YouTube and the 2021 WiDS Conference Recap, including a talk titled "How Humans Build Models for the World" by Danielle Bassett, J. Peter Skirkanich Professor in Bioengineering and Electrical and Systems Engineering.
Read more about the conference at Wharton Stories: "How Women in Data Science Rise to the Top."
Originally posted in Penn Engineering Today.