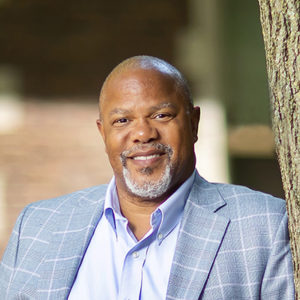 We hope you will join us for the 2023 Department of Bioengineering Juneteenth Address by Dr. Kevin B. Johnson.
Date: Wednesday, June 14, 2023
Start Time: 11:00 AM ET
Location: Berger Auditorium (Skirkanich Hall basement room 013)
Zoom link
Meeting ID: 925 0325 6013
Passcode: 801060
Following the event, a limited number of box lunches will be available for in-person attendees. If you would like a box lunch, please RSVP here by Monday, June 12 so we can get an accurate headcount.
Speaker: Kevin B. Johnson, MD, MS, FAAP, FAMIA, FACMI
David L. Cohen University Professor
Annenberg School for Communication, Bioengineering, Biostatistics, Epidemiology and Informatics, Computer and Information Science, Pediatrics
VP for Applied Informatics (UPHS), University of Pennsylvania
Title: "A White Neighbor, a Black Surgeon, and a Mormon Computer Scientist Walk into a Bar…"
Abstract: As we recognize Juneteenth, a holiday that brings awareness to what journalist Corey Mitchell calls "…a complex understanding of the nation's past", we also need to understand how many of our neighbors, staff, and faculty—even those born in the last 100 years—continue to navigate through the environment that made Juneteenth remarkable. Dr. Johnson will share a bit of his personal story and how this story informs his national service and passion for teaching.
Bio: Dr. Johnson is a leader of medical information technologies to improve patient care and safety. He is well regarded and widely known for pioneering discoveries in clinical informatics, leading to advances in data acquisition, medication management, and information aggregation in medical settings.
He is a board-certified pediatrician who has aligned the powers of medicine, engineering and technology to improve the health of individuals and communities. In work that bridges biomedical informatics, bioengineering and computer science, he has championed the development and implementation of clinical information systems and artificial intelligence to drive medical research. He has encouraged the effective use of technology at the bedside, and he has empowered patients to use new tools that help them to understand how medications and supplements may affect their health. He is interested in using advanced technologies such as smart devices and in developing computer-based documentation systems for the point of care. He also is an emerging champion of the use of digital media to enhance science communication, with a successful feature-length documentary describing health information exchange, a podcast (Informatics in the Round) and most recently, a children's book series aimed at STEM education featuring scientists underrepresented in healthcare.
Dr. Johnson holds joint appointments in the Department of Computer and Information Science of the School of Engineering and Applied Science, and secondary appointments in Bioengineering and the Annenberg School for Communication. He serves as Vice President for Applied Informatics in the University of Pennsylvania Health System and as a Professor of Pediatrics at the Children's Hospital of Philadelphia.
Before arriving at Penn, he served as the Cornelius Vanderbilt Professor and Chair of the Department of Biomedical Informatics at the Vanderbilt University School of Medicine, where he had taught since 2002. As Senior Vice President for Health Information Technology at the Vanderbilt University Medical Center, he led the development of clinical systems that enabled doctors to make better treatment and care decisions for individual patients, and introduced new systems to integrate artificial intelligence into patient care workflows.
The author of more than 150 publications, Dr. Johnson has held numerous leadership positions in the American Medical Informatics Association and the American Academy of Pediatrics. He leads the American Board of Pediatrics Informatics Advisory Committee, directs the Board of Scientific Counselors of the National Library of Medicine, and is a member of the NIH Council of Councils. He is an elected member of the National Academy of Medicine, American College of Medical Informatics and Academic Pediatric Society. He has received awards from the Robert Wood Johnson Foundation and American Academy of Pediatrics, among many others.