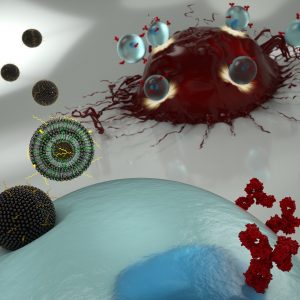 New cancer immunotherapies involve extracting a patient's T cells and genetically engineering them so they will recognize and attack tumors. This type of therapy is not without challenges, however. Engineering a patient's T cells is laborious and expensive. And when successful, the alterations to the immune system immediately make patients very sick for a short period of time, with symptoms including fever, nausea and neurological effects.
Now, Penn researchers have demonstrated a new engineering technique that, because it is less toxic to the T cells, could enable a different mechanism for altering the way they recognize cancer, and could have fewer side effects for patients.
The technique involves ferrying messenger RNA (mRNA) across the T cell's membrane via a lipid-based nanoparticle, rather than using a modified HIV virus to rewrite the cell's DNA. Using the former approach would be preferable, as it only confers a temporary change to the patient's immune system, but the current standard method for getting mRNA past the cell membrane can be too toxic to use on the limited number of T cells that can be extracted from a patient.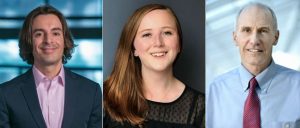 The researchers demonstrated their technique in a study published in the journal Nano Letters. It was led by Michael Mitchell, Skirkanich Assistant Professor of Innovation of bioengineering in the School of Engineering and Applied Science, and Margaret Billingsley, a graduate student in his lab.
They collaborated with one of the pioneers of CAR T therapy: Carl June, the Richard W. Vague Professor in Immunotherapy and director of the Center for Cellular Immunotherapies in the Abramson Cancer Center and the director of the Parker Institute for Cancer Immunotherapy at the Perelman School of Medicine.
Read more at Penn Engineering blog.