We are thrilled to announce the successful recruitment of three (!) new faculty members to the department. We conducted a national faculty search and could not decide on one — we wanted all three of our finalists!  We are very happy that they chose Penn and think we can provide an amazing environment for their education and research programs.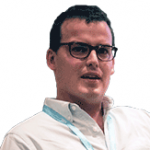 Alex Hughes, Ph.D., will join us in the Spring 2018 semester. Dr. Hughes comes to us from the University of California, San Francisco (UCSF), where he is a postdoctoral fellow. Alex's research regards determining what he calls the "design rules" underlying how cells assemble into tissues during development, both to better understand these tissues and to engineer methods to build them from scratch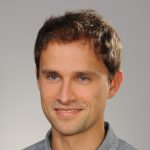 Lukasz Bugaj, Ph.D., will arrive in the Spring 2018 semester. Dr. Bugaj is also coming here from UCSF following a postdoc, and his work is in the field of optogenetics — a scientific process whereby light is used to alter protein conformation, thereby giving one a tool to manipulate cells. In particular, Lukasz's research has established the ability to induce proteins to cluster 'on demand' using light, and he wants to use these and other new technologies he invented to study cell signaling in stem cells and in cancer.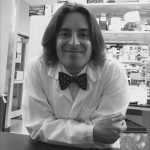 Mike Mitchell, Ph.D., will also join us in the Spring 2018 semester after finishing his postdoctoral fellowship at MIT in the Langer Lab. In his research, Dr. Mitchell seeks to engineer cells in the bone marrow and blood vessels as a way of gaining control over how and why cancer metastasizes. Mike's work has already had impressive results in animal models of cancer. His lab will employ tools and concepts from cellular engineering, biomaterials science, and drug delivery to fundamentally understand and therapeutically target complex biological barriers in the body.
In the coming month, we'll feature podcasts of interview with each of the new faculty members, as well as with Konrad Kording, so be sure to keep an eye out for those.
And to our new faculty, welcome to Penn!