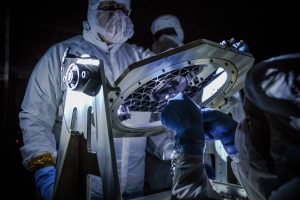 As new technologies emerge, whether related to health care, artificial intelligence, or other aspects of society, they bring with them new ethical challenges.
The topic of the future of technology was front and center on day three of the Penn Teach-in March 18-22. The series of free public events convened by the faculty senate aims to bring the academic community together with the broader community to engage in wide-ranging discussions on topics of social importance.
Among the offerings on Tuesday were two panels featuring faculty from the School of Engineering and Applied Science. The first, "The Future of Technology: Engineering Human Health," was moderated by Kathleen Stebe and included Jennifer Phillips-Cremins, David Issadore, and David Meaney – three faculty members in the Department of Bioengineering.
Continue reading at Penn News Today