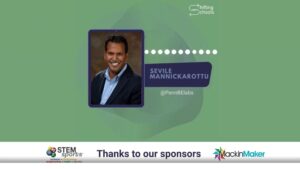 Sevile Mannickarottu, Director of Educational Laboratories in the Department of Bioengineering (BE), was interviewed in a recent episode of Shifting Schools, a weekly podcast that hosts educators and thought-leaders in conversations about the latest trends in education and EdTech. Mannickarottu, a Penn Engineering alumnus, runs the George H. Stephenson Foundation Educational Laboratory & Bio-MakerSpace, also known as the Penn BE Labs. In addition to being the primary teaching lab for Penn Bioengineering, the Penn BE Labs has grown into "the world's only interdisciplinary Bio-MakerSpace."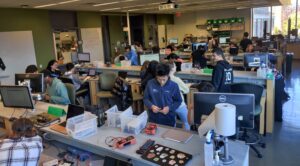 MakerSpaces–collaborative, educational work environments–have recently grown in popularity. Penn BE Labs distinguishes itself as a Bio-MakerSpace, embracing the interdisciplinary character of bioengineering by offering itself freely as a space for both academic and personal projects. It is stocked with tools ranging from 3D printers, laser cutters, and electrical equipment, including supplies to support work in molecular biology, physiology, chemistry, and microfluidics.
In the episode, hosts Tricia Friedman and Jeff Utecht talk with Mannickarottu about the organic process by which the Penn BE Labs evolved from a standard teaching space for undergraduate engineering laboratory courses into a student-driven hub of creativity and entrepreneurial spirit that is open to the entire Penn community regardless of discipline or major.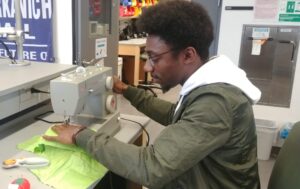 Mannickarottu and his team have found that "creativity needs to let go of control – that's when fun things happen." As the lab staff and faculty started to allow more creative freedom in the undergraduate bioengineers' education, the requests for more supplies started pouring in and the lab's activities and resources grew.  "Honestly, we're driven almost entirely by student requests and student demands," says Mannickarottu. So when a student requested a sewing machine for a project? They went out and bought one, adding to their ever-growing stockpile of tools. Over time, more and more diverse projects have emerged from the BE Labs, many of them going on to win awards and grow beyond Penn's campus as independent startups.
In case this sounds out of reach for smaller institutions, Mannickarottu shares words of encouragement. "The biggest thing," he says, "is to allow for creativity on the part of the students." A lab or program can start their own MakerSpace surprisingly inexpensively and build their inventory over time. His number one recommendation for those looking to replicate the success of Penn BE Labs is to allow students freedom to innovate, and administrators will be drawn to invest in the MakerSpace to allow for even more opportunities for them to create and thrive.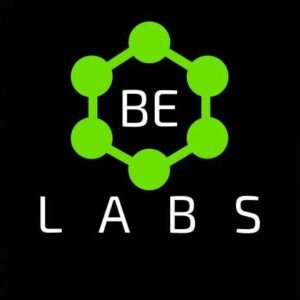 To help others get started, the Penn BE Labs staff have put a wide range of resources online, including extensive video and photo archives, FAQ's, tutorials, information about student projects and startups, and equipment inventories. A 2019 post written for the BE Blog by BE alumna Sophie Burkholder (BSE '20 & MSE '21) gives the reader tips on "how to build your own MakerSpace for under $1500."
Though it may currently be "the world's only interdisciplinary Bio-MakerSpace," the greatest legacy of the Penn BE Labs would be to be known as the first of many.
Listen to "The legacy of your lab" in Shifting Schools to learn more about the Penn BE Labs and for tips on starting your own MakerSpace.