Save the date for the first Penn Bioengineering seminar of the fall 2021 semester! This year's seminars will be hybrids, held virtually on zoom and live on campus!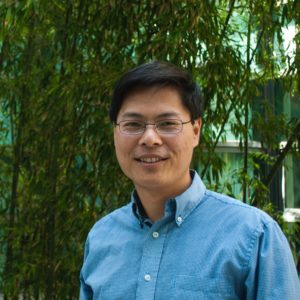 Speaker: Michael Lin, Ph.D.
Associate Professor
Neurobiology, Bioengineering, and by courtesy Chemical and Systems Biology
Stanford Medicine, Stanford University
Date: Thursday, September 2, 2021
Time: 3:30-4:30 PM EDT
Zoom – check email for link or contact ksas@seas.upenn.edu
Location: Moore Room 216, 200 S. 33rd Street
Abstract: The most effective medicines are those that target the earliest causes of disease, rather than later manifestations. Engineering of biomolecules is a promising but underexplored approach to precisely detecting or targeting disease causes. I will present our work to develop a novel approach to treating cancer by detecting the signaling abnormalities that give rise to cancer. Interestingly, this effort involves biomolecular engineering at multiple scales: proteins, pathways, and viruses. I will also discuss how our work has translated serenditously to developing treatments for SARSCoV2.
Michael Lin Bio: Michael Z. Lin received an A.B. summa cum laude in Biochemistry from Harvard, an M.D. from UCLA, and a Ph.D. from Harvard Medical School. After training in biochemistry and neurobiology as a PhD student with Michael Greenberg at Harvard Medical School, Dr. Lin performed postdoctoral research in fluorescent protein engineering with Chemistry Nobel Laureate Roger Y. Tsien at UCSD. Dr. Lin is a recipient of a Burroughs Wellcome Career Award for Medical Scientists, a Rita Allen Scholar Award, a Damon Runyon-Rachleff Innovation Award, and a NIH Pioneer Award.