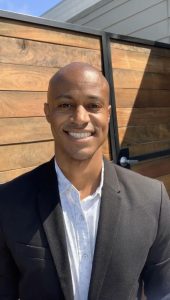 Speaker: Kyle Daniels, Ph.D.
Postdoctoral Scholar, Cellular Molecular Pharmacology
University of California, San Francisco
Date: Thursday, October 22, 2020
Time: 3:00-4:00 PM EDT
Zoom – check email for link or contact ksas@seas.upenn.edu
Title: "High-throughput Screening of a Combinatorial CAR Co-stimulatory Domain Library"
Abstract:
CAR T cells—T cells engineered to express a chimeric antigen receptor that redirects their function to a specific antigen—have proven to be an effective therapy for certain B cell cancers, but many issues remain in order to apply CAR T cells to a broader range of cancers. The activity of CAR T cells can be modulated by varying their co-stimulatory domains. Most CARs use co-stimulatory domains from natural proteins such as 41BB or CD28, each of which contains motifs that recruit unique signaling molecules and elicit a corresponding T cell response. One strategy to achieve increased control over T cell function is to engineer synthetic co-stimulatory domains composed of novel combinations of motifs from natural co-stimulatory proteins. We constructed libraries of CARs containing synthetic co-stimulatory domains and screened these library in primary human T cells for the ability to promote proliferation, degranulation, and memory formation. The results of the screens give insights into how signaling motifs dictate cell function and offer clues on how to engineer co-stimulatory domains that promote desired CAR T cell functions.
Bio:
Kyle completed his BS in Biochemistry at University of Maryland-College Park, and did undergraduate research in the lab of Dorothy Beckett where he studied ligand binding to biotin protein ligases. He did his graduate work at Duke University with Terry Oas working to understand the mechanism of coupled binding and folding in the protein subunit of B. subtilis RNase P. He is currently a postdoctoral fellow in Wendell Lim's lab at UCSF studying how combinations of linear motifs in receptors dictate cell function. He was an HHMI undergraduate researcher, an NSF graduate research fellow, and a Damon Runyon Cancer Research Foundation postdoctoral fellow. His research interests include synthetic biology, how cells process information and make decisions, and cellular therapy. Outside of lab, he enjoys swimming, videogames, and quality time with friends.
See the full list of upcoming Penn Bioengineering fall seminars here.