By Ethan Zhao, Bioengineering '19 and Sheldon Amoo-Mitchual, Biological Basis of Behavior '20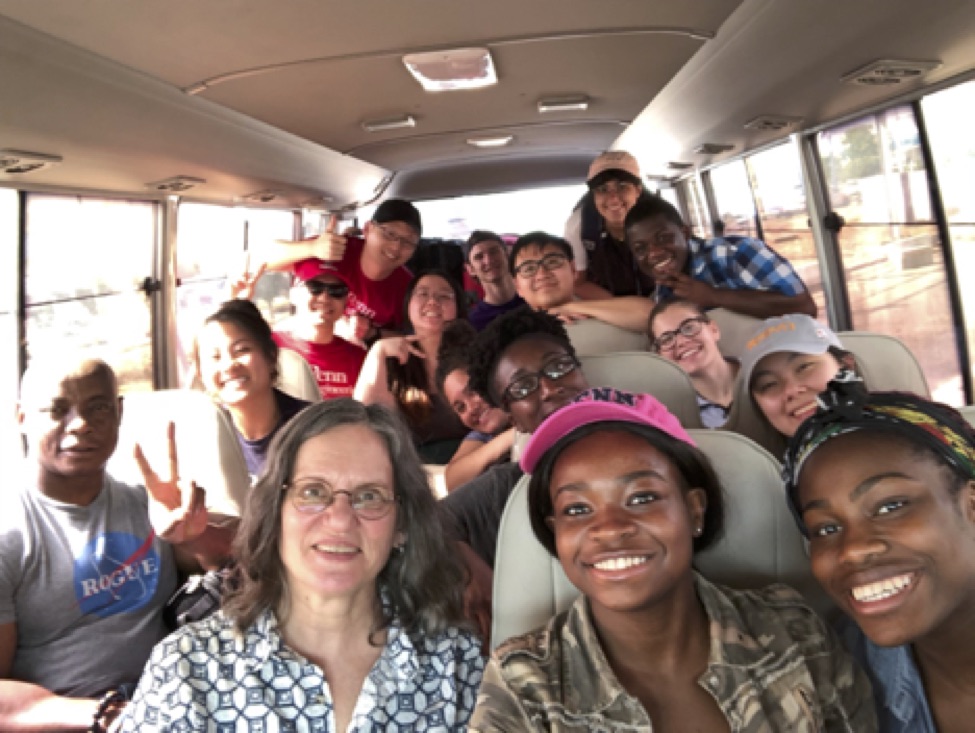 Like last year, a group of Penn Engineering undergrads enrolled in ENGR566 – Appropriate Point of Care Diagnostics, a large number of them Bioengineering majors, have gone to Ghana to get some hand-on experience. They're blogging their experiences daily.
Today we touched down in Accra bright and early at 8 a.m. We went through immigration and baggage claim without a hitch, and we met up with Nana Ya Awua-Boateng, a PhD student at the Kwame Nkrumah University of Science and Technology (KNUST), who helped us with arrangements as a translator. We loaded up the bus with luggage (both inside and out) and set off for the 5-hour bus ride to Kumasi. Along the way, we slept (a lot), given that we touched down at the equivalent of 4 a.m. EDT. We stopped in the middle for lunch and our first taste of Ghanaian jollof rice and grilled tilapia, which were incredible.
Afterward, we finished our journey to Kumasi and arrived at KNUST, where we unpacked our belongings in the hostel. We also met Salim, a medical student, and Nana Ya's children, Nana and Genevieve. Soon after, we all took a quick trip down to Big Chinese Restaurant (its literal name) to taste Ghana's version of Chinese food. We then went back to campus, where we finally went to bed after a long day's journey.