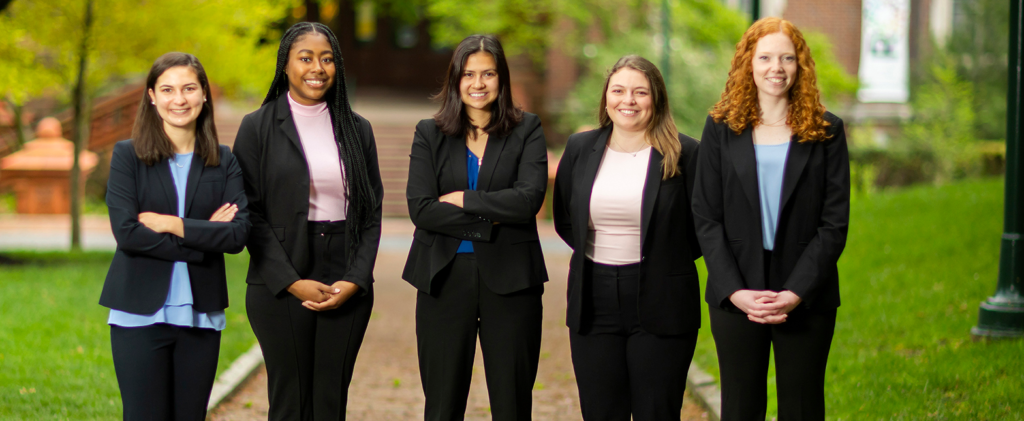 A team of recent Penn Bioengineering graduates have been included in list of prominent young Philadelphia innovators as chosen by The Philadelphia Business Journal and PHL Inno.
Gabriella Daltoso, Sophie Ishiwari, Gabriela Cano, Caroline Amanda Magro, and Tifara Eliana Boyce founded Sonura as their Senior Design Project in Bioengineering. The team, who all graduated in 2023, picked up a competitive President's Innovation Prize for their beanie that promotes the cognitive and socioemotional development of newborns in the NICU by protecting them from the auditory hazards of their environments while fostering parental connection. Now, they have been included in the list of fourteen Inno Under 25 honorees for 2023.
"To determine this year's list, the Philadelphia Business Journal and PHL Inno sought nominations from the public and considered candidates put forth by our editorial team. To be considered, nominees must be 25 years of age or younger and work for a company based in Greater Philadelphia and/or reside in the region.

Honorees span a wide range of industries, including consumer goods, biotechnology and environmental solutions. Many are products of the region's colleges and universities, though some studied farther afield before setting up shop locally."
Read "Announcing the 2023 PHL Inno Under 25 honorees" and "Inno Under 25" in PHL Inno. Penn affiliates can subscribe through Penn's library services.