by Evan Lerner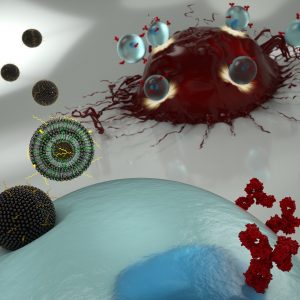 The University of Pennsylvania announced today that it has made a $100 million commitment in its School of Engineering and Applied Science to establish the Center for Precision Engineering for Health.
The Center will conduct interdisciplinary, fundamental, and translational research in the synthesis of novel biomolecules and new polymers to develop innovative approaches to design complex three dimensional structures from these new materials to sense, understand, and direct biological function.
"Biomaterials represent the 'stealth technology' which will create breakthroughs in improving health care and saving lives," says Penn President Amy Gutmann. "Innovation that combines precision engineering and design with a fundamental understanding of cell behavior has the potential to have an extraordinary impact in medicine and on society. Penn is already well established as an international leader in innovative health care and engineering, and this new Center will generate even more progress to benefit people worldwide."
Penn Engineering will hire five new President's Penn Compact Distinguished Professors, as well as five additional junior faculty with fully funded faculty positions that are central to the Center's mission. New state-of-the-art labs will provide the infrastructure for the research. The Center will seed grants for early-stage projects to foster advances in interdisciplinary research across engineering and medicine that can then be parlayed into competitive grant proposals.
"Engineering solutions to problems within human health is one of the grand challenges of the discipline," says Vijay Kumar, Nemirovsky Family Dean of Penn Engineering. "Our faculty are already leading the charge against these challenges, and the Center will take them to new heights."
This investment represents a turning point in Penn's ability to bring creative, bio-inspired approaches to engineer novel behaviors at the molecular, cellular, and tissue levels, using biotic and abiotic matter to improve the understanding of the human body and to develop new therapeutics and clinical breakthroughs. It will catalyze integrated approaches to the modeling and computational design of building blocks of peptides, proteins, and polymers; the synthesis, processing, and fabrication of novel materials; and the experimental characterizations that are needed to refine approaches to design, processing, and synthesis.
"This exciting new initiative," says Interim Provost Beth Winkelstein, "brings together the essential work of Penn Engineering with fields across our campus, especially in the Perelman School of Medicine. It positions Penn for global leadership at the convergence of materials science and biomedical engineering with innovative new techniques of simulation, synthesis, assembly, and experimentation."
Examples of the types of work being done in this field include new nanoparticle technologies to improve storage and distribution of vaccines, such as the COVID-19 mRNA vaccines; the development of protocells, which are synthetic cells that can be engineered to do a variety of tasks, including adhering to surfaces or releasing drugs; and vesicle based liquid biopsy for diagnosing cancer.
N.B.: This story originally appeared in Penn Engineering Today.
Beth Winkelstein is the Eduardo D. Glandt President's Distinguished Professor in Bioengineering.
The featured illustration comes from a recent study led by Michael Mitchell, Skirkanich Assistant Professor of Innovation in Bioengineering, and Margaret Billingsley, a graduate student in his lab.