We hope you will join us for the Spring 2022 Herman P. Schwan Distinguished Lecture by Dr. Drew Weissman, hosted by the Department of Bioengineering.
Date: Tuesday, March 29, 2022
Time: 3:30-5:00 PM
Location: Bodek Lounge, Houston Hall
Reception to follow
Zoom Link
Password: schwan22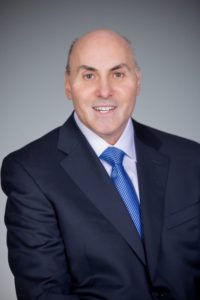 Speaker: Drew Weissman, M.D., Ph.D.
Roberts Family Professor in Vaccine Research, Department of Medicine
Perelman School of Medicine
University of Pennsylvania
Abstract:
Vaccines prevent 4-5 million deaths a year making them the principal tool of medical intervention worldwide. Nucleoside-modified mRNA was developed over 15 years ago and has become the darling of the COVID-19 pandemic with the first 2 FDA approved vaccines based on it. These vaccines show greater than 90% efficacy and outstanding safety in clinical use. The mechanism for the outstanding immune response induction are the prolonged production of antigen leading to continuous loading of germinal centers and the adjuvant effect of the LNPs, which selectively stimulate T follicular helper cells that drive germinal center responses. Vaccine against many pathogens, including HIV, HCV, HSV2, CMV, universal influenza, coronavirus variants, pancoronavirus, nipah, norovirus, malaria, TB, and many others are currently in development. Nucleoside-modified mRNA is also being developed for therapeutic protein delivery. Clinical trials with mRNA encoded monoclonal antibodies are underway and many other therapeutic or genetic deficient proteins are being developed. Finally, nucleoside-modified mRNA-LNPs are being developed and used for gene therapy. Cas9 knockout to treat transthyretin amyloidosis has shown success in phase 1 trials. We have developed the ability to target specific cells and organs, including lung, brain, heart, CD4+ cells, all T cells, and bone marrow stem cells, with LNPs allowing specific delivery of gene editing and insertion systems to treat diseases such as sickle cell anemia, Nucleoside-modified mRNA will have an enormous potential in the development of new medical therapies.
Bio:
Drew Weissman, M.D., Ph.D. is a professor of Medicine at the Perelman School of Medicine, University of Pennsylvania. He received his graduate degrees from Boston University School of Medicine. Dr. Weissman, in collaboration with Dr. Katalin Karikó, discovered the ability of modified nucleosides in RNA to suppress activation of innate immune sensors and increase the translation of mRNA containing certain modified nucleosides. The nucleoside-modified mRNA-lipid nanoparticle vaccine platform Dr. Weissman's lab created is used in the first 2 approved COVID-19 vaccines by Pfizer/BioNTech and Moderna. They continue to develop other vaccines that induce potent antibody and T cell responses with mRNA–based vaccines. Dr. Weissman's lab also develops methods to replace genetically deficient proteins, edit the genome, and specifically target cells and organs with mRNA-LNPs, including lung, heart, brain, CD4+ cells, all T cells, and bone marrow stem cells.
About the Schwan Lecture:

The Herman P. Schwan Distinguished Lecture is in honor of one of the founding members of the Department of Bioengineering, who emigrated from Germany after World War II and helped create the field of bioengineering in the US. It recognizes people with a similar transformative impact on the field of bioengineering.